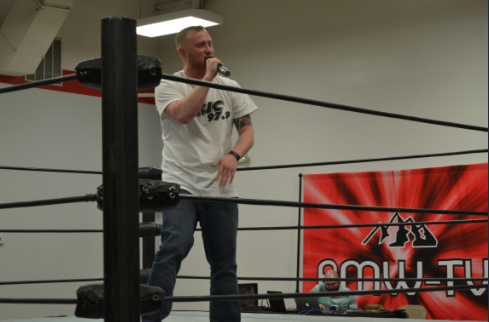 Eric Combs grew up like many in Eastern Kentucky, listening to Lynyrd Skynyrd and AC/DC while riding in his dad's truck. He has always had a love for music but didn't discover rap music until the age of 12 when he was given a burnt CD by his cousin.
Now, 15 years later Combs has the stage name "Pistol" and has had his EP in the top 100 hip-hop charts on iTunes.
Before becoming Pistol, Combs was a member of a rap/rock band called Highway 80 and had been in various other musical projects before beginning his solo career. 2017 had been a hard year for Combs who said he used music and an outlet for the struggles in his life.
In 2018 Combs had moved back in with his parents, got a job at Ponderosa and saved the money to cut a record deal with the help of his agent, April Edwards.
"I woke up and was like, 'I hope we sell 100 records.'" Combs said, "I really hope we sell 100 so I'm not a total failure."
He woke up the next morning and went to work, where he was waiting tables and received a text from a friend with a picture of the iTunes top 100 charts and he was, at the time, ranked at 104. Combs said he and friends watched the ranking rise to the mid-eighties and it has fallen back down since.
"... To see your name beside Cardi B and The Beastie Boys, and all we did was push it locally on Facebook," Combs said.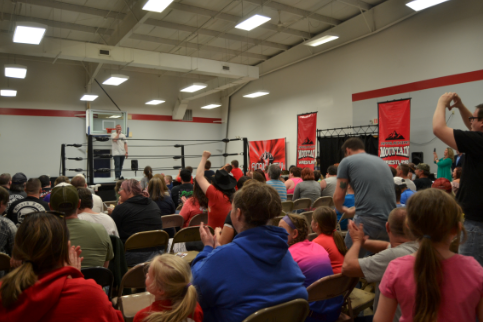 In an area known for country and bluegrass music Combs hopes his success means more local musicians succeed as well.
"The coolest thing about this whole thing is that this area, which is not predominantly hip-hop, got behind a hip-hop guy," Combs said, "What I hope it does is open up avenues for people to expand people's minds a little bit to these other styles of music."
Combs said he hopes to not only open up minds locally, but outside the area, as well.
"I just want to put this place on the map," said Combs, "The message of the album is to keep going and follow your dreams."
With success of modern Eastern Kentucky musicians such as Eric Combs, Sturgill Simpson, Chris Stapleton and Sundy Best and classic examples such as Gary Stewart opening doors and drawing attention to the region there has never been a more prime time to expand the scope of local music.
"It would be cool to be multi-faceted and accepting of it all," Combs said. "Every now and again you need that breath of fresh air."
Combs is currently working on shooting a music video and continuing his career in music. His EP can be purchased for $5 on iTunes.