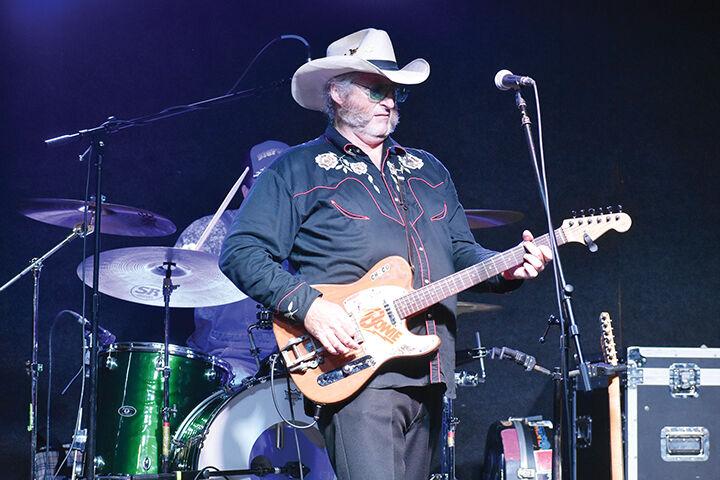 Last July, community members celebrated Hazard and Perry County's first North Fork Music Festival on Main Street in downtown Hazard. The event, sponsored by the City of Hazard and the Perry County Fiscal Court, drew hundreds of people from the town and surrounding counties, and featured a variety of food and beer vendors, as well as multiple live music performances. Following the cancellations of many festivals throughout the region due to the COVID-19 pandemic, as well as Gov. Andy Beshear's order pull back on guidance covering social mass gatherings, the North Fork Music Festival has been cancelled.
This weekend, Hazard and Perry County planned to hold the area's second North Fork Music Festival in downtown Hazard. The festival was scheduled to be held on July 24 and 25 at Triangle Park. The event, said festival organizers, was approved by the Kentucky River Health Department, and guests and participants were going to be expected to follow strict social distancing and mask guidelines, said local officials. Everyone was going to be required to keep their mask on at all times unless they were sitting and eating or drinking.
The decision to cancel the festival was announced during the July 20 Hazard City Commissionmeeting, following Gov. Beshear's COVID-19 update.
On Monday, July 20, Gov. Beshear announced that the Cabinet for Health and Family Services issued a new order that pulled back on guidance covering social, non-commercial mass gatherings. On June 29, the original guidance was eased to allow for gatherings of 50 or fewer people. The new order returns the guidance to allow only for such gatherings of 10 or fewer people. The guidance, which does not apply to weddings, restaurants, retail or other public venues, went into effect at 5 p.m. Monday.
"We have no choice as a city but to postpone it and we will try our best to have it when all these cases go down and have a really big Oktoberfest," said Hazard Mayor Donald "Happy" Mobelini.
In a statement on the North Fork Music Festival Facebook page, event organizers said they were upset by the news and apologized to the community. "We are heartbroken, but we also understand the importance of keeping everyone healthy. It is our understanding that some events can still continue with larger crowds but due to the added steps needed to be taken and the incredibly limited time, there is just no way we can meet these standards," said event organizers.
"We urge you not to think of this as a cancellation but as a rescheduling. At this time we are working with our booking agent and hoping to book the same bands for our North Fork Oktoberfest," said city officials in the statement. "We are incredibly sorry for and to the vendors, bands, sound and stage and all of those who look forward to events like this every summer to make their living. This summer has been hard on all of these talented hard working people with so many events being cancelled. Our thoughts are with you and we look forward to seeing you all again soon."