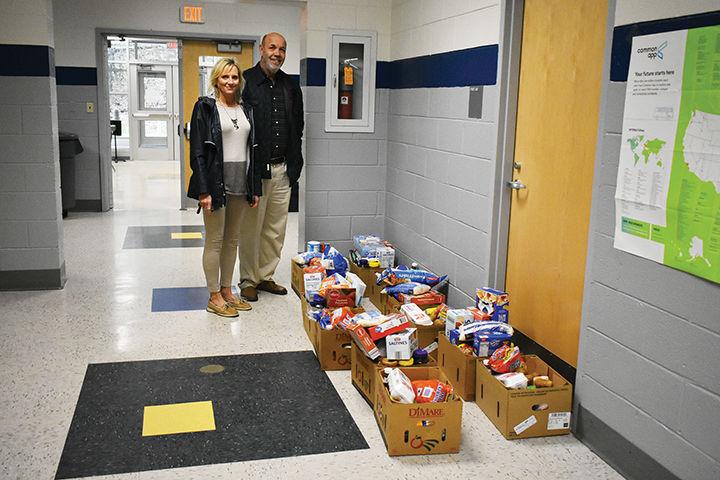 When schools closed due to the coronavirus pandemic, representatives from both the Hazard Independent and Perry County schools districts began planning on how to continue caring for the students in this area. Since then, both districts have been continuing to feed students throughout the closure.
"We are continuing our food program during spring break," said Hazard Independent School District Superintendent Sondra Combs. Right now, our school districts are really picking up and helping our families a lot, not just Hazard but Perry County also."
Representatives of the Hazard Independent Schools District said that for their district alone, they provide more than 500 meals daily.
"We are feeding over 500 (a day) in Hazard, and I know Perry County is feeding thousands of our students that are at home," said Combs. In Hazard, she said, school representatives are currently delivering breakfast and lunch to students, and they will soon start sending food home for weekends as well. Drop off locations for meals include the summer feeding program locations of Gorman Hollow, Lothair Park, Walkertown apartments, Liberty Street, Combs Motel, Triangle Park and the Woodland Park apartments.
Meal deliveries for the Hazard Independent Schools District are being done by Hazard High School Instructional Assistant Debbie Wells, her five-year-old granddaughter Willow Wells, 14-year-old Derrick Sizemore and Ronnie Feltner. Combs said she feels this is important, because it allows young people to see the impact of helping others first hand.
"As we're delivering food, it's having these students be able to see the difference it makes to take care of your people in your community," said Combs. "For us to be able to feed our students during this emergency time is very important."
Sizemore, who is a student in the Hazard Independent school district, said he can see how providing the meals helps the area.
"I think it is important to feed these families who are poor and can't afford this," said Sizemore.
Combs said the Hazard district is also working on other ways to further help the community with food, including supporting local businesses and extending meal help to families in need.
"We're very proud of our food service program," said Combs. "Our food service director has been working really hard to try to help our small businesses and our restaurants in this area. She is getting approval for, if the food qualifies, to try to buy our food from local restaurants to serve breakfast and lunch. The food must meet the guidelines for our national school lunch program and she's already got approval for two (restaurants)."
In addition to providing students with breakfast and lunch during the school closure, Combs said, staff members of the Hazard Independent Schools District have also been making boxes of food that they will soon deliver to families in their community.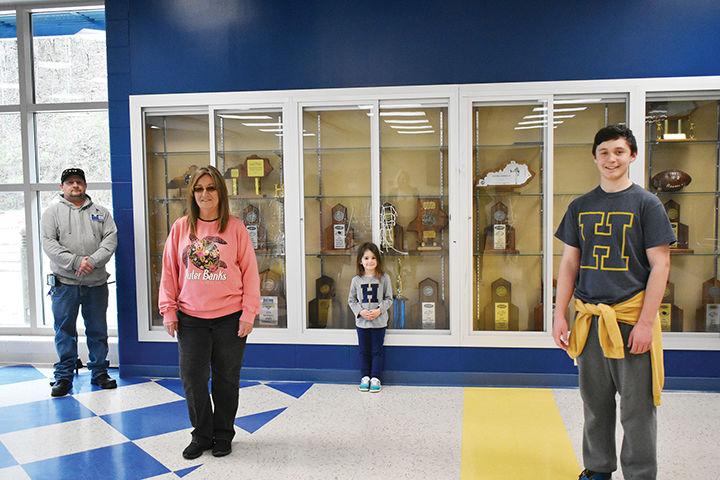 To show community support and faith that things will get better, Hazard schools have a shirt that reads "With our faith and our honor held high, we just win." HHS Principal Donald "Happy" Mobelini said the school goes by that motto in all it does, especially in these times.
"We live by this right here. It's not about a ball game," said Mobelini. "We're going to win against this virus."
Combs agreed, stating that through partnerships and support, the community will remain strong and things will get better.
"We are just going to win against this virus, we're going to win and we're going to take care of our people," said Combs. "I just think, here in Eastern Kentucky, we are one big family."