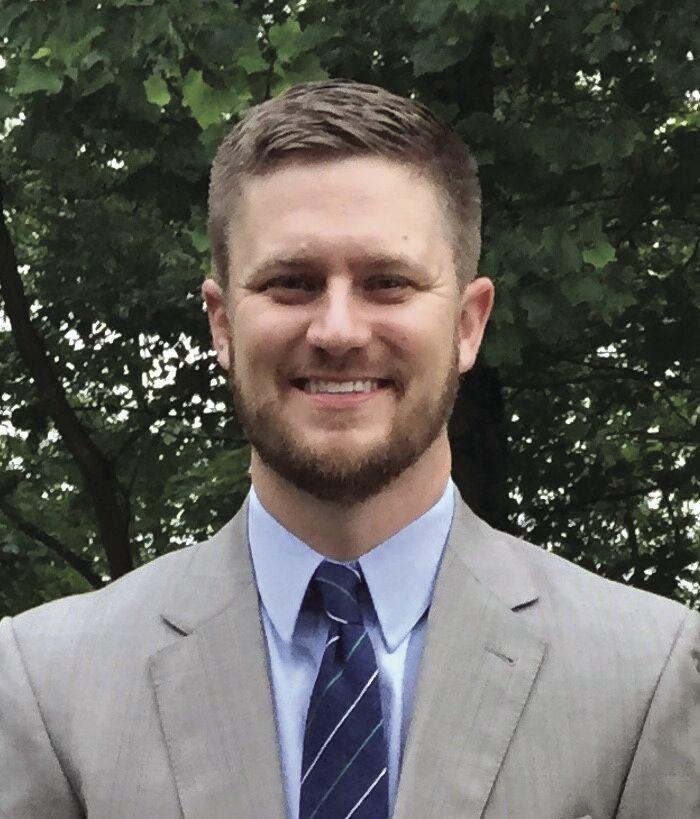 1st Trust Bank President and CEO Hugh T. Mitchell announced his plans to retire at the bank's March 9 Board of Directors meeting, effective March 31. Mitchell has served as the bank's only president and CEO since its founding in 2004, helping build and expand the bank's footprint into Laurel and Madison counties over the past decade.
"We started with 10 employees in a double wide trailer, and it has been both the most challenging and rewarding work of my career to help get us to where we are today. This would not have been possible without the support and vision of our shareholders, specifically Greg Wells and David Duff who are unfortunately no longer with us. What they helped establish and what our directors, employees and customers have built is shaped in their vision," said Hugh Mitchell.
Serving in his role for more than 17 years, Mitchell said he has experienced the numerous highs and lows that come with any job, but nothing has been more difficult than the loss of coworkers along the way.
"You often spend more time with your coworkers than you do your own family, and when you are starting something from the ground up, there is a different camaraderie with that group," said Mitchell. "John Dishner was one of our 1st hires and was instrumental in getting the bank established and doors opened. He was diagnosed with cancer when he was 35 years old and passed away before the bank was open three years. Then there's Deborah Cornett Daley. She worked closely with me as my loan assistant, but I had known her and her family for years before working together. We lost her unexpectedly after a brief illness in April of 2010 when she was only 56. The more recent losses of Dave and Greg bring perspective to how fortunate I have been to share this experience with so many great people," he said.
Despite these reflections, Mitchell said he is optimistic regarding the bank and its future. "I wouldn't be taking this step if I didn't believe the bank is in a great position and the Board of Directors didn't have full confidence in our whole team moving forward."
In the same March 9 meeting, the Board of Directors selected current Executive Vice President Max Mitchell to be the bank's next president and CEO. Max Mitchell, according to a statement from the company, joined the bank in January of 2007 and said he is ready for the opportunity.
"I appreciate the confidence the Board of Directors is showing in the direction of our bank and our entire staff by promoting from within our organization," said Max Mitchell. "I joined this bank because of its local ownership and the ability to work with and learn from Hugh. Those reasons have been validated throughout the years and I'm excited to continue building a better 1st Trust Bank each and every day for our employees and customers."