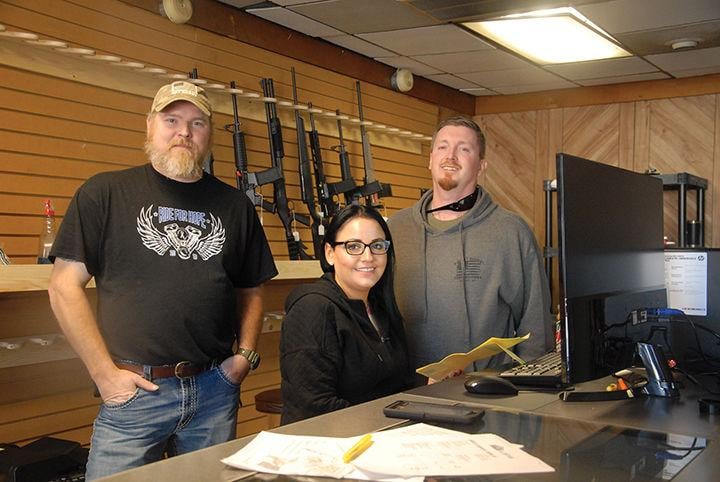 A new business, Airport Gardens Gun and Pawn, has opened in Perry County, next door to Airport Gardens Quick Cash. Johnathan Rice is an owner of both the new pawn shop and Quick Cash. The Airport Gardens Gun and Pawn is also co-owned by Chuck Cottengame.
The new business held a soft opening on Dec. 19, which focused on meeting members of the community and getting the word out about the pawn shops opening.
Rice said the experience of owning one establishment in the community made him want to try another.
"My business partner and I have been talking about this for some time and decided we were ready to open up a gun and pawn," Rice said.
He added that the new pawn shop will offer a variety of goods, spanning from guns to entertainment.  
"We're going to have all types of ammunition, all the accessories that goes with guns, that are gun related," Rice said. "We're going to be doing all kinds of jewelry, gold and silver, tools, chainsaws, weed-eaters, electronics; pretty much anything you can think of to buy, sell and trade we'll have it."
Rice said that he and Cottengame are excited to start this venture.
"We're really thankful and blessed," said Rice. "We just want to offer anything we can to the community we're really looking forward to meeting everyone, serving the community and offering up our services anyway we can."
The Airport Gardens Gun and Pawn will be having a grand opening shortly after the new year.