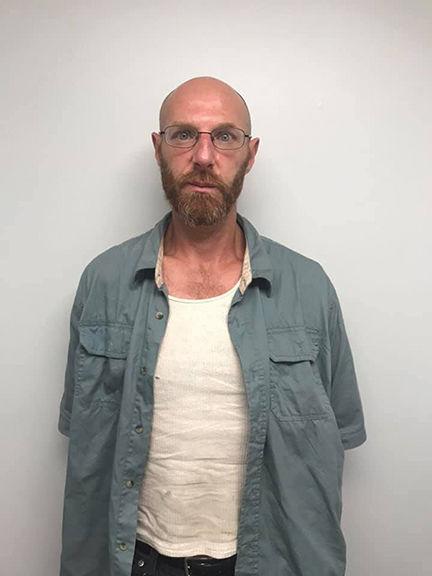 A Leslie County man has been arrested in connection with the murder of a Hazard woman.
At approximately 6:24 a.m., July 14, the Hazard Police Department received a call expressing concern for a local female at the Bobby Davis Park. Upon arrival, HPD officials said, officers discovered the body of a female, later identified as Marlena Holland Howard Hurt, 37, of Hazard.
Hurt, officials said, appeared to have been beaten to death.
"It looks like blunt force trauma from a rock and she had several puncture wounds and her throat was slit," said HPD Chief of Police Minor Allen. A knife, Allen said, has been recovered and is being examined. Based on physical evidence obtained and located around the park, officers believe the crime occurred in the park, Allen said.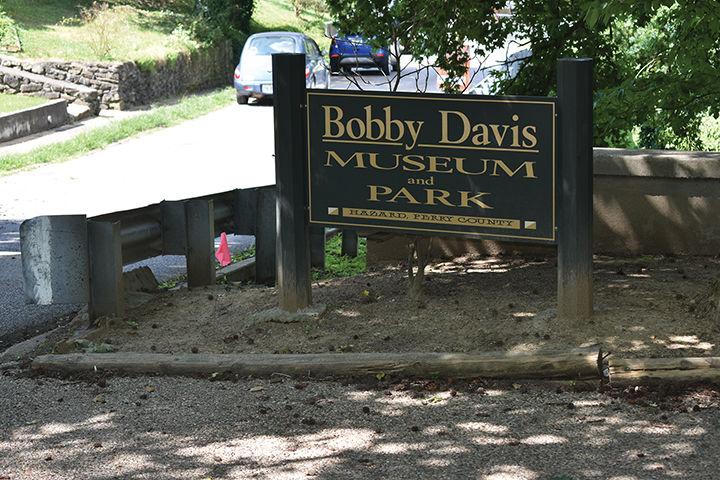 Hurt's body, Allen said, was sent to Frankfort for an autopsy.
Early Monday morning, Anthony Ray Lewis, 47, formerly of Yeaddiss, was taken into custody at approximately 8:40 a.m., by Deputy Chief James East and charged with Hurt's murder.
"We located him about half a mile to a mile above the old Big Creek School walking beside the road," said Allen. "We had a bunch of tips this morning (July 15) that he was in that area, and we were responding to those."
According to Allen, Kentucky State Police and Perry County Sheriff's Office were also assisting the HPD in searching for Lewis.
Allen said that tips and community support played a large role in the apprehension of Lewis.
"We were very appreciative of the public's cooperation in this case. All the tips made a huge difference in this case as far as locating him," said Allen.
Allen said Hurt and Lewis knew each other and the murder was not random, but the motive is still under investigation.
"They were acquaintances and had been running around together for a while – three or four days at least – and lots of people have seen them together and they were both residents of the Hope House, so it wasn't a random thing," said Allen.
According to court documents, Lewis has an extensive criminal history, including first-degree robbery, murder and kidnapping, stemming from December1992. Additionally, Lewis was out on bond during the time of the murder for his alleged involvement in a Leslie County rape, and his trial for it was scheduled to begin Wednesday, July 17. It was postponed.
According to HPD officials, Lewis is currently facing aa charge of murder, but other charges are possible.
"As of right now, it will just be murder charges. We'll know more after the autopsy is received, which is being done right now," said Allen.
The murder is still under investigation by the HPD, and Lewis is being lodged in the Kentucky River Regional Jail. He is scheduled to appear for arraignment in Perry County District Court at 10 a.m. July 23.
Hurt was very well-known in the community, officials said.
"I've known her since she was a baby," said Hazard City Commissioner Susan Brotherton, stating that Hurt had always lived in downtown, went to the city schools and knew many people.
In a collaborative effort from city commissioners and Hazard Mayor Donald "Happy" Mobelini, the city has decided to take up donations for the funeral arrangements.
If you would like to donate to help with her burial arrangements, a fund has been set up at City Hall, which will be the official collection site. You may stop at the front desk in Hazard City Hall or call, (606) 436-3171, for information.
"It just felt like something we needed to coordinate," Brotherton said. "Hazard lost one of their own. Marlena Holland Hurt grew up right in the center of our town and as a city we mourn her loss."
Many said that Hurt had a rough upbringing, often lived on the streets and had previously suffered from drug addiction, but was trying to go through recovery and get her life on track. Through it all, community members said she was always happy and friendly to everyone.
"She was a sweet, trusting girl and didn't deserve the cruel fate set upon her," Brotherton said. "People who knew her are just devastated, we're all shocked."
Ben Fugate, the lead pastor of Journey Christian Church and president of the Hope House Homeless Shelter, where both Hurt and Lewis were staying agreed, stating that Hurt was very positive and memorable.
"One of the things I remember most is how she laughed at everything you said," said Fugate, explaining that Hurt always made people feel good. "I'll always remember her laugh. We're heartbroken over the situation entirely, and feeling the weight of the world."
Funeral services for Hurt will be held at 2 p.m. Friday, July 19, at Consolidated Baptist Church in Hazard. Burial will follow in the Bush Cemetery at Pigeon Roost.