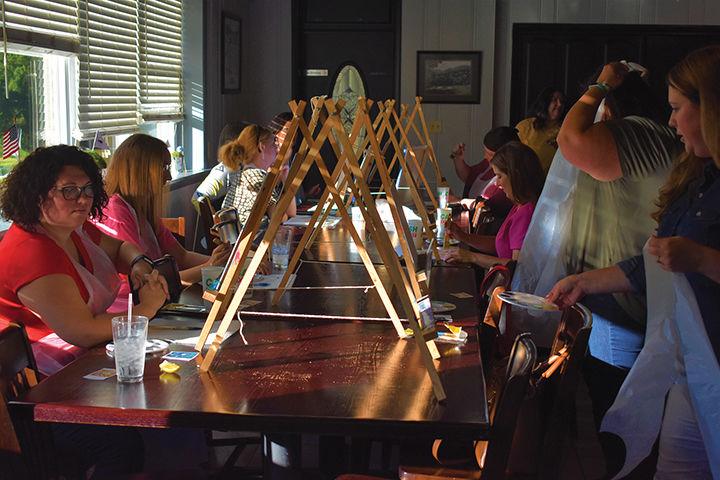 On August 29, representatives of the Care Cottage held a "Paint and Sip" fundraiser at the Hazard Country Club. During the event, two demonstrators guided participants in the process of painting mason jars hanging from trees.
"This is about the fourth time that we've done these types of events. They go over really well," said Pamela Carey, the executive director of the Care Cottage.
Carey said the organization plans to have another paint and sip fundraiser next month, but they have yet to determine a theme or exact date.
"We're doing another one in October that will be more family-focused," Carey said.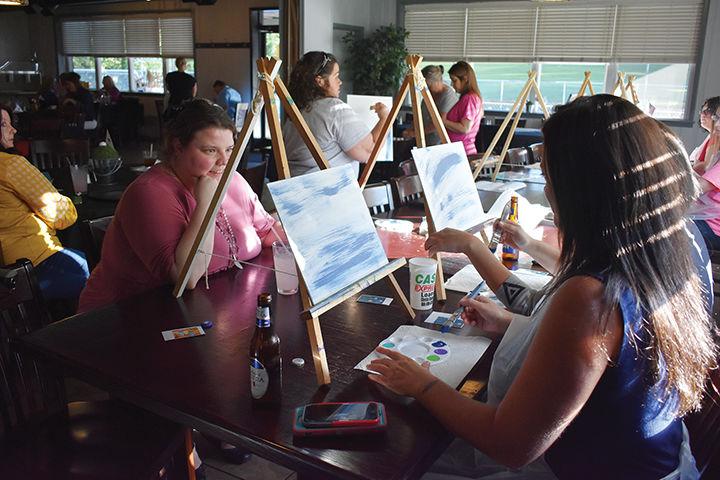 The Care Cottage staff, Carey said, is also planning to hold multiple other fundraisers throughout September and October as part of "Supporting Success in Perry County."
This will be very helpful with raising funds, Carey said, as the Perry County Community Foundation will match up to $5,000. The funds, Carey said, are much-needed and will go toward helping provide support and care for child victims of sexual abuse. The Care Cottage focuses on helping children 17 years and under, but many of the victims are typically under 10 years old, said Carey.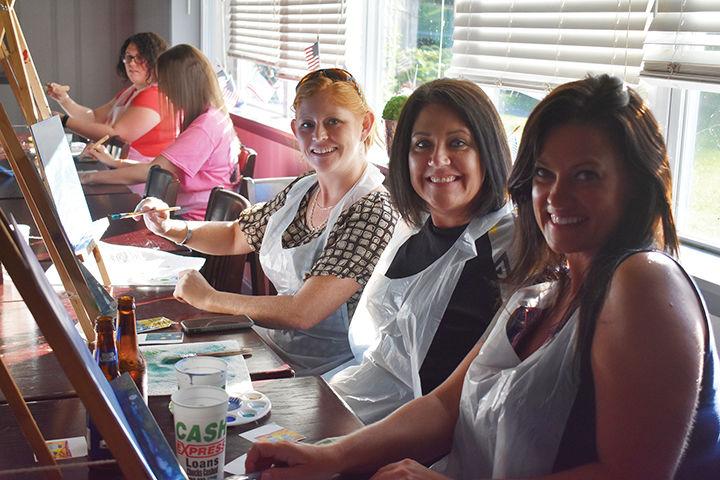 "Our fiscal year starts July 1, and since then we have already done approximately 30 forensic interviews," said Carey. "It is very sad. The previous year we did 179 forensic interviews."