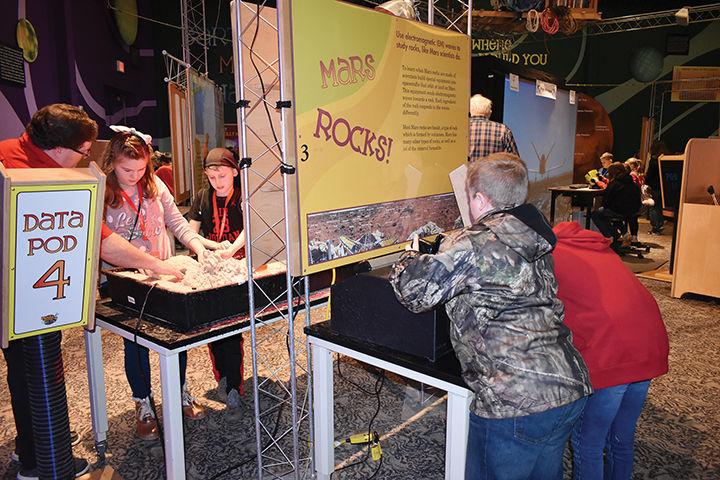 For the past 20 years, the Challenger Learning Center STEAM programs have been the highlight for many young people in the community during the summer. Although the COVID-19 pandemic has caused a massive change in the regular routine of the facility, officials with the Challenger Learning Center said they are pleased to announce that they will proceed with holding events this summer through the "Virtual Tuesday and STEAM Wednesday" programs during the month of July. The CLCKY, said center staff, will have a range of options for a STEAM-powered summer, including take-home projects, virtual programs and in-person camps.
Virtual Camps will be held on Tuesdays in July by using Zoom to connect directly to the participants' homes. Topics will include: coding and programming your own game or app; a virtual "whodunit camp" to solve a mystery; and a virtual art camp with Christopher Epling, cartoonist for the Hazard Herald.
In-person summer camps will take place on each Wednesday in July from noon to 3 p.m. at the Challenger Learning Center. The cost will be $20. Center staff said the health and safety of all involved is the highest priority at CLCKY, so they are making some changes in how they conduct in-person camps this year.
No lunch will be provided in an effort to minimize the risk of contamination. CLCKY staff will be checking temperatures upon arrival. As per state guidelines, no one is to attend camp if their temperature is above 100.2 degrees. CLCKY staff asks that all students come to camp wearing a mask. Once camp is underway and everyone is together, they understand that students may not be able to wear a mask the whole camp, but they must wear them in public areas such as hallways and bathrooms. All instructors will wear masks and (when applicable) gloves. The center will also have masks and gloves on hand for campers if needed. CLCKY staff will minimize the amount of shared materials and practice social distancing between students. This will limit the number of students in each camp to 20, or possibly lower depending on the camp and room layout. Staff will also sanitize all surfaces prior to and after each camp.
A new program the facility will have available in July is a deliverable STEAM Box, which will include supplies and instructions for multiple at-home activities for ages 6-12 with parental help. The first box, which will be a sampling of activities, will be available July 1. The price will be $35.
Check on the CLCKY Facebook page for more details and updates. Once the final dates are set, participants may register for any of these programs on the CLCKY website at CLCKY.COM/Summer. If there are any questions or concerns, feel free to call the center between 8 a.m. to 4 p.m., Monday through Friday at, (606)-487-3049.