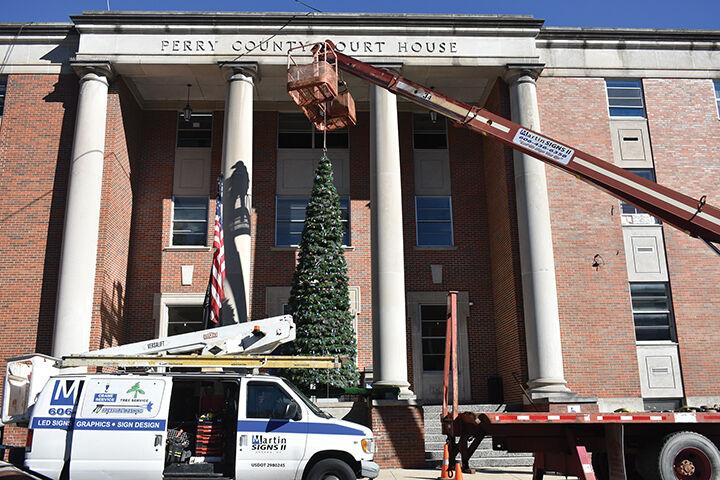 In an effort to end the year on a bright, positive note, the City of Hazard is hosting a Downtown Christmas Decorating Contest.
Any business located in downtown Hazard can participate in the contest by decorating their building with lights, garland, candles, window painting, ornaments, bows and more.
For any business, community organization, or family that wants to be a part of the celebration but does not have a building located downtown, a new option is available through adopting a light pole. For $500, your business, organization, or family can adopt a light pole that will be decorated and your name will be attached listing you as the sponsor.
"There is a small number of decorative light poles on Main Street that are not normally decorated. In an attempt to decorate these poles this year and expand our normal decorations further down Main Street, if someone is interested they can adopt this pole and pay for the cost of these brand new, commercial grade decorations which cost slightly more than $500 a pole," said city officials. "We have already purchased thousands of dollars in additional decorations this year and just wanted to make this an option for corporations or anyone wishing to help purchase additional decorations. In nearly all of the city and county events held through out the year, private sponsors and donors help to fund these events, this is no different. The poles being adopted are not the poles that are normally decorated. We are not seeking any poles to be adopted that we already have decorations for."
City officials said a traveling trophy will be awarded to the first, second and third place winners of the downtown decorating contest. This trophy will stay with these winners until next year when they can try to retain their title or lose it to another downtown building, said officials.
Officials ask that everyone decorate or sponsor a light pole by the weekend of the week of Nov. 16. The winners of the downtown decorating contest will be named on Dec. 4.