The Triangle Park in downtown Hazard was full of missionaries and local individuals and families July 13,  as two churches from Georgia brought a large number of donations for those in need.
One of the missionaries, Pamela Wallen, said that she grew up in Perry County and wanted to help the area.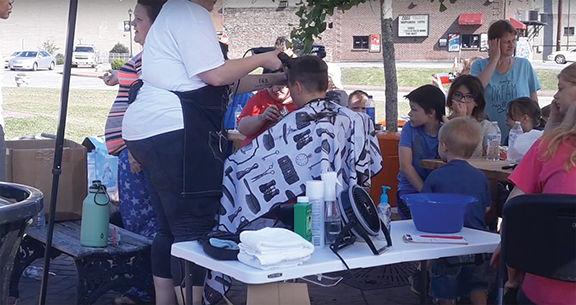 "We have two churches here today from Stockbridge, Georgia — Faith Baptist and Community Bible," Wallen said. The churches brought with them a large number of donations including clothes, shoes, school and household supplies and haircuts.
"We brought book bags, food, clothing, household items, some toys — all donations," said Wallen.
Wallen said three individuals prayed for this to happen four years ago when they made their first trip to Hazard and that the churches have spent the time here trying to serve God and the community.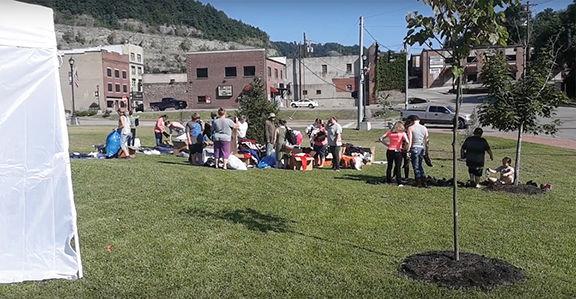 "This is obviously a church mission but it's also God's mission," said Wallen. "We can try and help and give back so we can show people here the love of God."
Wallen stated that her local connections and love for the community helped in their efforts.
"I grew up in this community and we need to show the love of God back in here," Wallen said. "We partnered with Blair Memorial Church, which is the church I grew up in.
"This is our fourth time doing a summer event and it's been very successful so far," she continued.