On Saturday, Oct. 26, Hazard and Perry County added what many local officials hope to make an annual attraction when they held the area's first Northfork Oktoberfest in downtown Hazard, providing community members with live music, a beer garden and local food.
During the festival, West Sixth Brewery and Perry Distributors were set up, offering a variety of beers including big-name beers, as well as local and craft brews.
Food booths were provided by local restaurant Shenanigans and by Victor Gainer, of Big Daddy's BBQ. Members of the Appalachian Arts Alliance were also set up selling pretzels and various dips.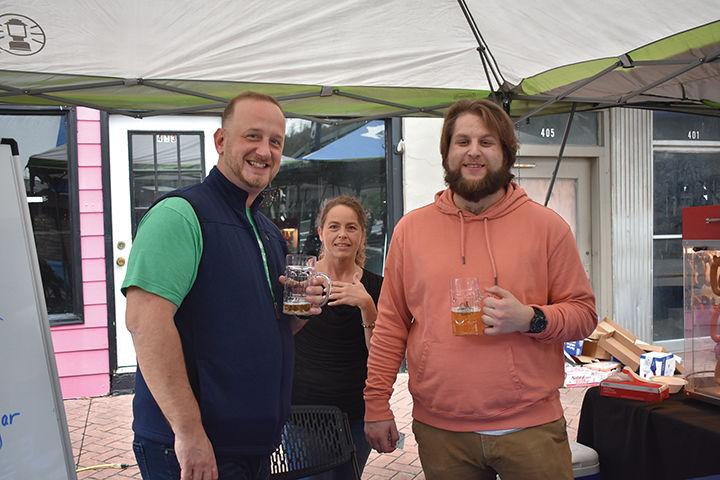 The live music line up consisted of the Bedford Band, Eight Daze Sober, Burden of Proof, Mutt Rutt, Luke Trimble and Landon Hughes, and Perry County Judge-Executive Scott Alexander made a small appearance singing a few songs. In-between stage set changes, folk and dance music was played on the speakers.
The Oktoberfest was brought to the area through the partnership of Perry County Judge-Executive Scott Alexander and the county working closely with Hazard Mayor Donald "Happy" Mobelini and the city in an effort to bring more attractions to the area, said officials.
"We were just trying to give Hazard and Perry County something to do on Saturday night," said Hazard Mayor Donald "Happy" Mobelini, explaining that the festival would be a cheap way to have fun and hear a lot of music.
"The Oktoberfest was Happy and Scott's idea, they worked together incredibly well. They had this idea of doing a really fun thing for the town to bring some more people downtown," said Hazard Downtown Coordinator Bailey Richards. "It worked out great."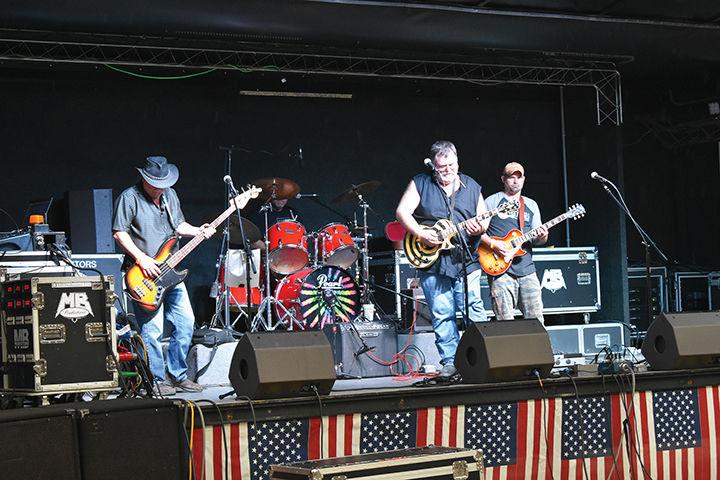 Perry County Judge-Executive Scott Alexander agreed that the festival was a great way to expand the area's tourism attractions and provide recreational activities to the community.
"It has been a great pleasure working with the city and the tourism," said Alexander. "We're really doing a lot of things in Perry County and the city of Hazard for the citizens to do. You've got to do things for the kids, and you've got to do things for the adults. These are the things that companies look at when they come to our town and we try to recruit them here. They want to know what recreational activities we do for our people. We're all in this together and exciting days are ahead."
In addition to being a potential tourist attraction, Alexander said, the festival is something local people can enjoy and in which they can showcase their talents.
"We've got amazing local talent," said Alexander. "We've got some people from across East Kentucky that get to come here perform. It's just a great time and we're ready to play."
The festival, local officials said, was successful for being the area's first, and provided community members a chance to relax and have fun.
"Oktoberfest is one of those things that, it's not a very German area, so it's not something that a lot of people have done or experienced," said Richards. "I'm really excited to get to that here."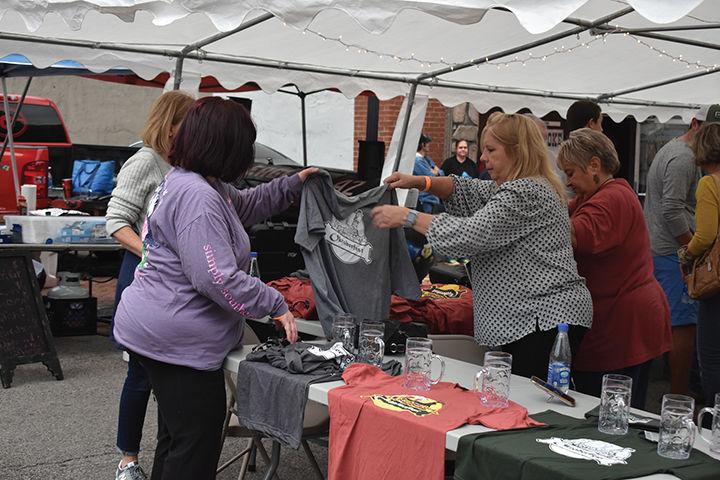 Growing up in Cincinnati, she said, led her to attend a lot of similar events.
"I really think that being able to have a beer in a nice environment with friends, with people you know, without it being salacious or in a dirty bar or anything like that, and being able to work with the local people, it's really nice to be able to have this kind of event to have a drink in a really controlled, relaxed environment," said Richards.
All proceeds from the event will be used to fund the next downtown event. City and county officials have both agreed that they hope to make the Oktoberfest an annual event.