On June 27, staff members of the Hazard GameStop began hosting their first day of the Super Smash Brothers summer tournament.
"We were talking among different store managers about what could do to kind of be more involved with bringing people in, with getting the community together, seeing what we could do with each other, and one of the ideas that we had was to make a gathering of gamers to come in and just play," said Jerry Edwards, the store manager at Hazard GameStop. "Just something we can all sit down and kind of have almost a fellowship with each other and enjoy our time with each other."
Edwards said he had wanted to do the event previously, but he now feels the timing of the tournament is fitting. "Summertime is a time where kids are out of school, there's not a whole lot to do unless your family is going on vacation, so we want to do something where we can get everybody together so we can just have people enjoy themselves for summer," said Edwards. "We plan to do this through the rest of the summer."
For now, Edwards said, the tournament will be held from 6 p.m. to 9 p.m. every Thursday and will be centered on Super Smash Brothers. Edwards said that if enough interest and participation is drawn, the tournament dates and games will be expanded.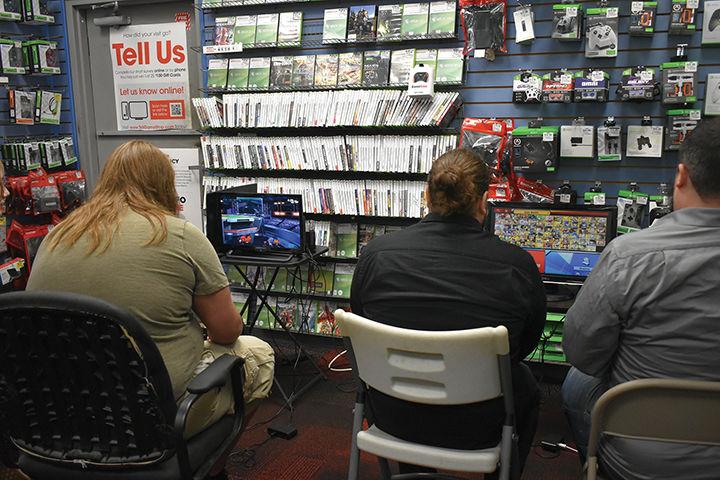 "We had some ideas for other things earlier, but Smash Brother seemed to be the one that everybody wanted to play," said Edwards. "We're primarily going to focus on Super Smash Brothers right now, but later on, we might decide to do different days in the week and actually kind of do a play-off or something. We really hope to see a lot of people show up for it."
If anyone is interested in participating in the tournament, all they have to do is come in the store and tell an employee they want to play, said Edwards. They'll be added to a bracket, and everyone will play once all participants are present.