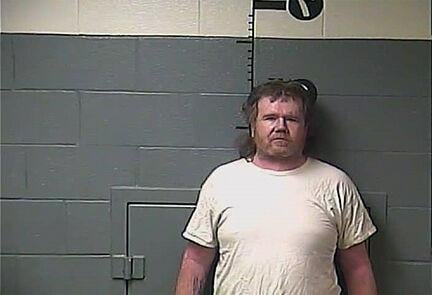 A Hazard man was recently sentenced in relation to charges of the attempted murder of two individuals in July 2018. On Nov. 12, Christopher Eversole, 47, of Hazard, was sentenced to serve 10 years for attempted murder (two counts).
According to court documents, in July 2018, Eversole used a loaded semi automatic long rifle to shoot at two female victims, Kelly Whitaker and Christy Hill, who were five to seven yards from the defendant on Wolf Branch Road. Eversole, the indictment said, shot at the victims after waiting for both Whitaker and Hill to exit Wolf Branch Road, thereby taking the substantial step in his course of conduct planned to complete the crime of murder. Both subjects had to be airlifted to other hospitals due to their injuries, said officials with the Perry County Sheriff's Office.
"After speaking to the victims, the commonwealth agreed to (offering a plea) of 10 years," said Commonwealth's Attorney Scott Blair, explaining that Eversole had previously entered a guilty plea.
Eversole is currently lodged in the Kentucky River Regional Jail.