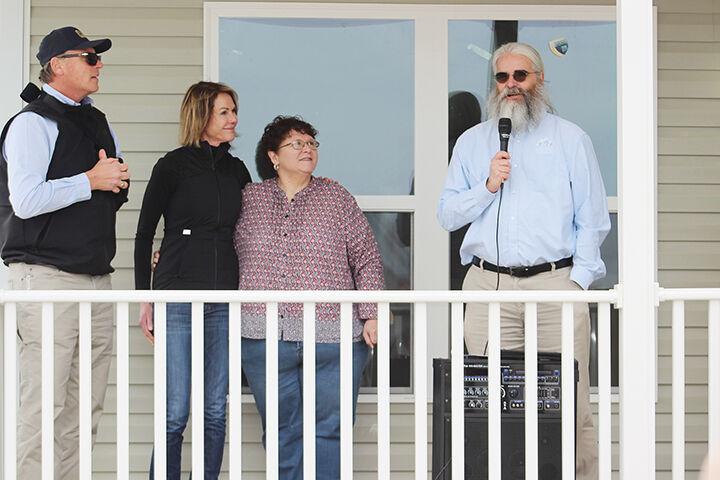 On Feb. 24, Fahe and the Housing Development Alliance, Inc. (HDA) recently hosted a community "welcome home" event for George and Sherry Mullins, the first flood survivors to move into a new home. The event, "Housing Can't Wait," was held to allow the community to learn more about housing recovery efforts in Eastern Kentucky.
The recent historic flooding displaced thousands of Appalachian families. "Housing Can't Wait" is dedicated to helping these families rebuild in the communities they call home, said officials. Fahe and HDA hosted "Housing Can't Wait" at a new home now owned by flood survivors, to urge legislators to fund housing repairs and emergency housing assistance in eastern Kentucky.
"Housing Can't Wait" was created by Kentucky housing experts including Fahe, HOMES Inc., Housing Development Alliance (HDA), Partnership Housing, Appalachia Service Project, Christian Appalachian Project, Foundation for Appalachian Kentucky, Kentucky Habitat for Humanity, Kentucky Housing Corporation and USDA Rural Development to address the need for immediate and permanent single-family housing solutions that will help families rebuild their eastern Kentucky communities.
The Mullins' new house was the first flood survivor home built and sold by HDA in Perry County. The home was recently constructed with funding received through "Housing Can't Wait" campaign efforts.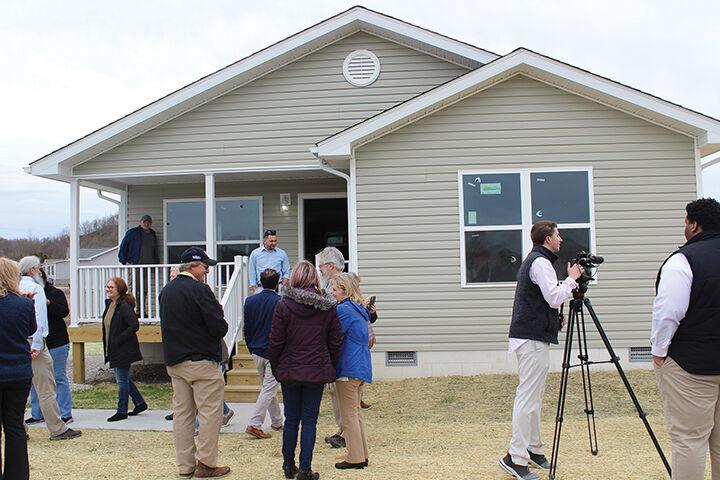 The new homeowners shared their experience of losing everything in the July 2022 Eastern Kentucky floods and how the "Housing Can't Wait" funding helped them rebuild. Other speakers at the event included Scott McReynolds, executive director of HDA, Inc.; Gerry Roll, chief executive officer of the Foundation for Appalachian Kentucky; and Jim King, CEO and president of Fahe.
The HDA will continue to help with flood recovery efforts and combating the housing crisis.