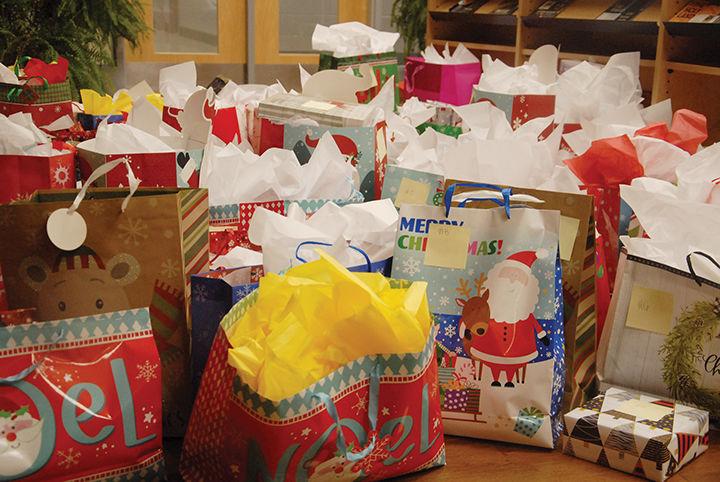 STAR seniors at Hazard High School participated in a program focused on purchasing Christmas gifts for students in the Hazard Independent school system who may have not had gifts to open otherwise.
Helen Williams, with HHS, said all the shopping was done anonymously.
"Just last week, our seniors went, they're the ones who shopped for their classmates," said Williams. "They don't know who they're shopping for. In fact, some of the kids who were shopping didn't realize they were shopping for themselves, they'll never know who they bought for."
Madison Eddington and Shelby Ritchie were two of the seniors who went shopping for gifts.  
"Every year they just call STAR kids and ask us if we want to do it and we bring money in and we go shopping," said Eddington. "They give us a card that doesn't have a name on it with the sizes and stuff and we go shopping for them."
Ritchie added that while they mainly buy clothing items they will try to get special requests for the students.
"Some kids have like a special request. Some will right down video games, so say we get them a shirt some pants and shoes and if we could still afford it we would get them a video game they requested so they could have that as well," said Ritchie.
The gifts were bought for students at every grade level including kindergarten.
Williams said that each year this effort helps students have a better holiday, but it also teaches the importance of giving to the seniors who go shopping.
"It's about giving back because we're blessed and it's about them (the students) learning how good it feels to volunteer and be a part of something bigger than yourself," said Williams.
Eddington added, "I think it's really nice to be able to give back to the students here."
Both students said they enjoyed spreading Christmas cheer.
"It's for the kids who we know won't get much anyway on Christmas day and we wanted everybody to have something to open and enjoy that moment," Ritchie said. "It feels good to be able to know that they wouldn't of had it but now they will."