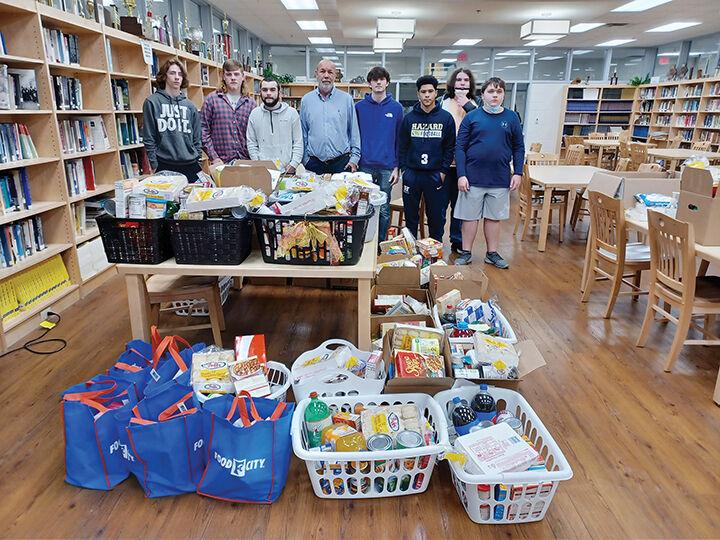 Each year, the students and staff of Hazard High School collect items for Thanksgiving food boxes to donate to local families in need. This year, said school officials, the school is serving its highest number of families ever.
"It's for students and people in town. We've done it every year," said Donald "Happy" Mobelini, principal of HHS. "This year we've got more than ever," he said, stating that the school is providing food boxes to 50 families in need for Thanksgiving this year.
Family Resource Youth Service Center (FRYSC) Director Helen Williams said this is a much higher number of families served this year.
"We did 35 last year," said Williams. "I think it's just because times are hard and we have more kids this year that are in need than we've ever had," she said.
Mobelini said every student brought in the school brought an item then the school supplied the items that weren't brought, so families would have everything needed for a holiday meal. "Everything they need for Thanksgiving is in the basket," said Mobelini.
Williams said half the boxes have already been delivered, and the rest will be delivered this week.