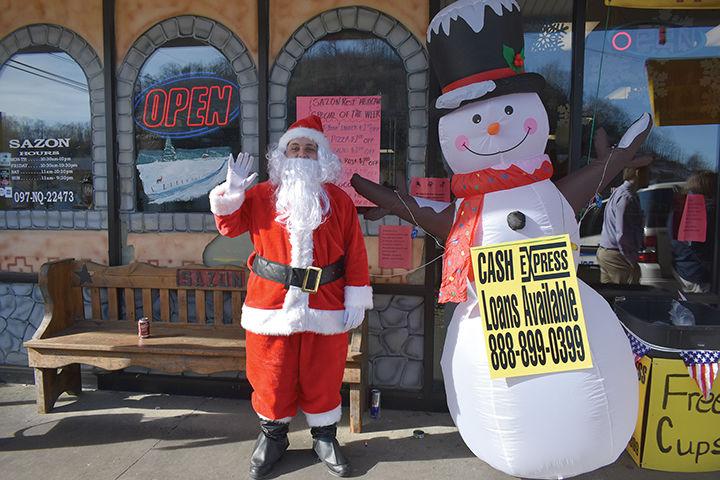 Each year during the weeks leading up to Christmas, Cash Express on Daniel Boone Parkway holds its annual coat and toy drive for the children of Perry County, working closely with the area's school resource centers to make sure that students in need have a good Christmas. This year, the business celebrated their 15th year of the tradition.
The drive ended on Dec. 15, and Assistant Manager Rhoda Beverly said that many businesses and organizations participated and helped make this year's drive special.
"A lot of businesses in Perry County have donated a lot. We've had a lot of individuals donate too," said Beverly, explaining that multiple people donated toys, coats, washable shoes, clothing, hygiene items and non-perishable food items.
One of the partners that helped the business during their drive was the Hazard Police Department, who on Dec. 12, held a "Cram the Cruiser" event at Cash Express. Throughout that Thursday, Santa Claus stood beside a HPD vehicle taking donations for the business's toy and coat drive.
Cash Express employees said they were thankful for the support from the HPD and the community, and they hope next year's toy and coat drive will be successful too.