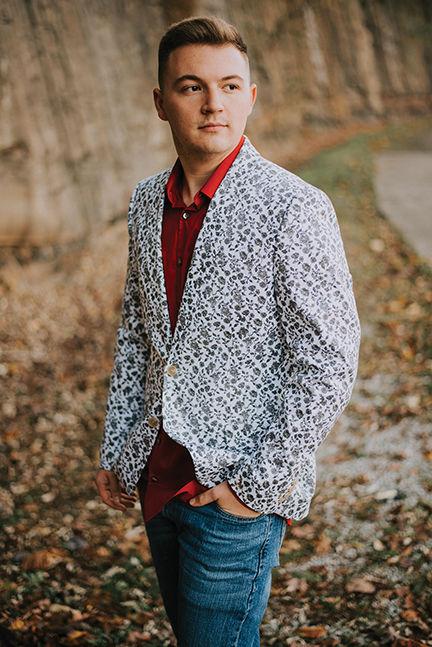 Twice a year, students from across the region are invited to apply for the Appalachian Regional Healthcare (ARH) Scholars program. The ARH Scholars are awarded a $5,000 academic scholarship to pursue a degree in healthcare. Their stories are unique, but a common thread unites every winner: a desire to make a difference to the people of Appalachia through healthcare. The Fall 2019 class of ARH Scholars included 10 talented future healthcare providers, like Jacob Boggs.
Jacob was born and raised in Hazard, and is now a senior at Perry County Central High School. With a full schedule including classes, volunteer work, and a job, he keeps pretty busy: "I'm on the bass fishing team, I've got over 400 community service hours, and this semester I switched out of the ROTC program so that I could take another college class and get some of those credits out of the way."
Jacob is getting a head start on college credits because he has a lot of credits to earn: he'll be starting at the University of Pikeville in the Fall as a biology pre-med student. He's already looking beyond his 2024 graduation. "After I finish my undergrad, of course, I'll go on to graduate school. There's a program at UPIKE that I'm really interested in called the Osteopathic Medical Scholars Program." This eight-year program would see Jacob graduating as Doctor of Osteopathic Medicine in 2028, before continuing on to his internship and residency.
"I always thought medicine was interesting," Jacob says, "how the body works, what causes certain things, but I was never really sure what I wanted to do." Then, in the summer of 2019, Jacob attended the Professional Education Preparation Program (PEPP) at the University of Pikeville-Kentucky College of Osteopathic Medicine. "I got to shadow some doctors and take some classes at the medical school there." Jacob says. "I thought 'this is what I want to do for the rest of my life.'"
With the goal of a DO, Jacob is preparing for the long haul when it comes to school. That's part of the reason he applied for the ARH Scholars program, after hearing about the program through his school's guidance counselors. "When I got my acceptance letter in the mail, I was extremely excited. It's a huge help, especially with how expensive college is these days."
Jacob has big dreams, but thankfully his parents have always encouraged him. "My mom and dad, and the rest of my family, have always supported me and told me to do exactly what I want to do." Jacob also credits his teachers and instructors for his commitment to his education and his future. "My ROTC instructors in particular have always pushed me (sometimes to my limits), but they've been a great influence on me."
His dreams extend beyond achieving his Doctorate degree. "Once I'm established, I'd like to come back to a rural community and provide healthcare to people who really need it." Jacob says through his community service and his work as a pharmacy technician, he's seen that need first-hand. "I always deliver dinners on Thanksgiving, and that's very humbling. I'm also working as a pharmacy tech right now, and I see a lot of people who, because of insurance or cost, can't get their medicine."
"People don't always have access to the quality healthcare that they need," Jacob says. "Someday, I'd like to provide that for them here. In Hazard, or in another rural community, I just want to provide the best healthcare to the people of the mountains."