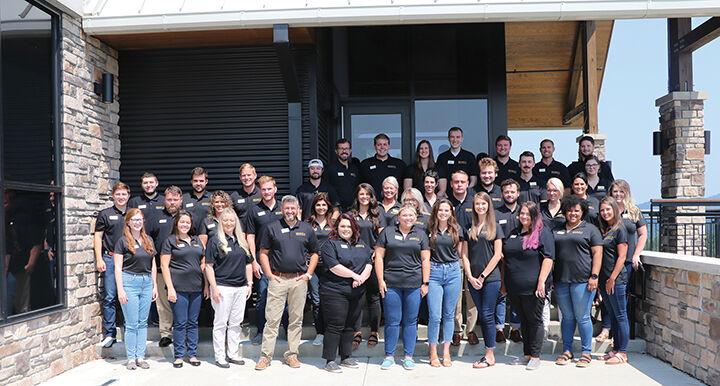 Kentucky Power recently awarded a $100,000 contribution to Leadership Kentucky. The grant from the American Electric Power (AEP) Foundation and Kentucky Power will support Leadership Kentucky's BRIGHT Program.
BRIGHT Kentucky is designed to build the capacity of next-generation leaders (average age 21-40) in the Appalachian region of Kentucky to innovate, collaborate, and advance community and economic development. BRIGHT Kentucky endeavors to engage bright, entrepreneurial minds from all sectors and regions to offer non-partisan, ethical leadership training, expanded networks, and mentors designed especially for residents of the 54 Kentucky counties of the Appalachian Regional Commission (ARC). BRIGHT Kentucky is made up of five, three-day sessions and this year's class includes 39 participants from 27 different ARC counties representing a variety of public and private sectors.
BRIGHT Kentucky was developed in 2019 thanks to an Appalachian Regional Commission (ARC) grant and private funding from the Whitaker Foundation and others.
"A major focal point of BRIGHT Kentucky is to help participants fully understand the local economic context and to build robust skill sets in communication, collaboration, consensus building, visioning, and community engagement," said Janice Way, president, Leadership Kentucky. "We are so appreciative of this additional funding from Kentucky Power, so that we can sustain and grow our BRIGHT program in the coming years."
Brett Mattison, Kentucky Power president and chief operating officer said, "Investing in our young talent in eastern Kentucky is very important to us at Kentucky Power because it pays dividends in ways we can't even imagine. The health and vitality of our communities can only become stronger if we continue to build up the people who live and work in Eastern Kentucky and the whole Appalachian region. Kentucky Power is proud to support the efforts of Leadership Kentucky."
The American Electric Power Foundation is funded by AEP and its utility operating companies, including Kentucky Power. The Foundation focuses on improving lives through education in science, technology, engineering, math and the environment and by meeting basic needs for emergency shelter, affordable housing and the elimination of hunger.