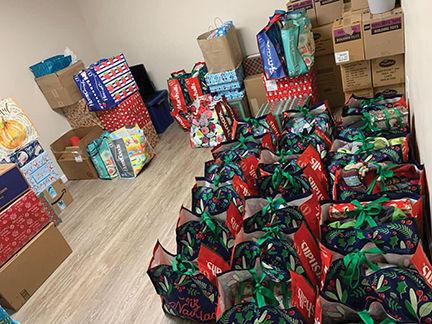 The Kentucky River Regional Animal Shelter said that their rescues don't just save the many animals of Eastern Kentucky, but they also help the children of the area, as well.
This is the fourth year Starfish Rescue of Plainfield, Illinois "Holiday Smiles" program has helped the children of Eastern Kentucky. The program is coordinated by Jenna Floss.
"Starfish is our biggest rescue, they cover all of our dog food, all of our shots," said Allie Mullins, with the Kentucky River Regional Animal Shelter. "They like to help the people down here too."
KRRAS officials said that the program has grown more every year and that his year nearly 160 children of Perry, Letcher, Knott and Breathitt counties were impacted by this program.
The Starfish Rescue Wagon has been transporting coats, clothes, shoes and toys the entire month of December to Eastern Kentucky to put together a special Christmas for kids in the area. Just before Christmas the last load arrived  that was full of food baskets with turkeys to complete any families holiday meal.
"We try to get families that really have nothing on Christmas," said Mullins, "usually they'll get an outfit; pants, shoes, a shirt and some toys."
KRRAs said that the Holiday Smiles program first came to the shelter more than seven years ago and the Holiday Smiles program is in its fourth year.