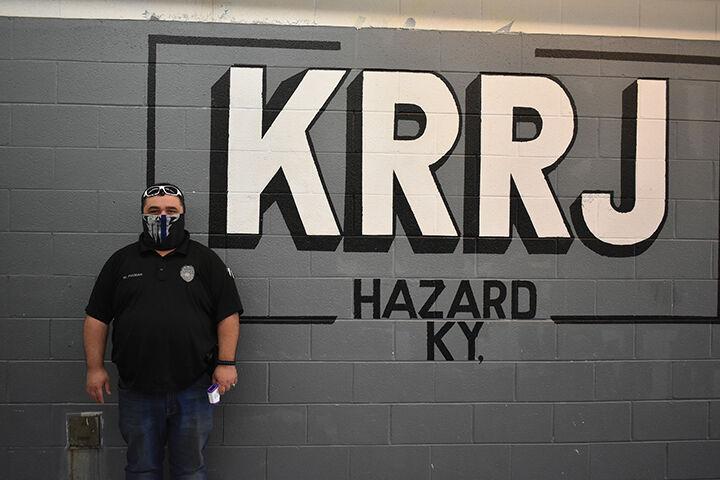 Like many facilities and organizations, the Kentucky River Regional Jail has been impacted by the COVID-19 pandemic and has been implementing changes to ensure safety.
One of the largest impacts the pandemic has had on the jail, said Jail Administrator Lonnie Brewer, is regarding funding and population aspects.
"Our numbers have went way down," said Brewer. "The jail population, we were running — before the virus — around 270-275 (inmates), but after the virus, we've been down as low as 148, so it's a big difference."
With this decrease in population, he said, comes a decrease in funding.
"The jail budget has went way down. We're based on per diem, so we get paid by the state and we get paid by Perry and Knott Counties per diem," said Brewer. "When you lose 120 inmates, you're talking roughly $100,000 to 110,000 a month we're not bringing in revenue that we've had to tighten our belts and let some things go. You have to feed the inmates, you have to pay the staff and you have to provide for medical care."
KRRJ, Brewer said, is still trying to maintain all of the previous functions they did before on a much more limited budget.
The jail, he said, did have to lay off six employees at the beginning of the pandemic, and has lost others since then due to attrition, but have recently been able to begin calling some of them back for work.
Although their funding is limited, KRRJ staff said they are taking all necessary precautions to ensure the safety of inmates, staff and community members.
One of the first steps the jail staff took to prevent the spread of the virus, said Major Adam Dials, was a change in the inmate intake process. Before, he said, law enforcement would bring the inmates on into the jail for processing. Now, said Dials, the jail has an intensive method for intake.
Upon arrival to the KRRJ, law enforcement agents will drive the inmate into the Sally Port of the jail to have their temperatures taken. During this time, KRRJ staff will also ask several entry questions about symptoms, contact and so on. If an inmate doesn't have a temperature, they are admitted to the jail for the next step of the intake process. If they do have a high temperature, KRRJ staff will refuse entry and the inmate must be taken to be medically cleared before they can be lodged in the jail, said Dials.
Once admitted into the jail, Dials said, there are three phases of entry. During the first phase, new inmates are kept in an intake cell at the back of the jail for approximately five to 10 days. The inmates are then moved to a cell in the middle of the jail for approximately one to two weeks. Inmates are then transported to another cell for one more week following that, said Dials, totaling around 28 days before they can be exposed to or interact with other inmates.
This phased-in approach for intake, said KRRJ officials, was done to help limit the potential exposure of illness to the general population.
"If we did have a case of COVID-19 hit, it would be isolated hopefully to just one cell that we could manage," said Brewer. "We're trying to make sure that if we do have exposure, it's going to be very limited."
Further helping to reduce the risk of exposure, is a delay in the opening of the jail's lobby and a limitation of what services are currently offered.
"Due to the spike in cases in Perry County, we don't want to take any risks," said Brewer, stating that the jail staff had intended to open the lobby on Aug. 1, but has decided to postpone it because of rising numbers. The lobby, he said, will remain closed until further notice.
Other steps of precaution that the KRRJ has implemented due to COVID-19 include the use of masks, increased cleaning schedules and checking staff temperatures. Additionally, said Brewer, the jail has had some inmates tested, and all tests have come back negative so far.
"We're very fortunate, very blessed, at this time that we've not had any cases of COVID-19. We've done every precaution that we can do," said Brewer. "Our biggest concern, we know right now we're blessed not to have any cases, but the likelihood of us having a case is always going to be there. Somebody could come into the jail and show no symptoms, but get here and start showing symptoms.
"We're trying to take every precaution necessary to make sure the jail is going to be safe for the inmates and for the staff," said Brewer.
For more information regarding phone or visitation deposits, call, 1-866-516-1005, or visit, www.gettingout.com. For more information regarding commissary deposits, call, 1-855-836-3364, or visit, www.jailfunds.com.