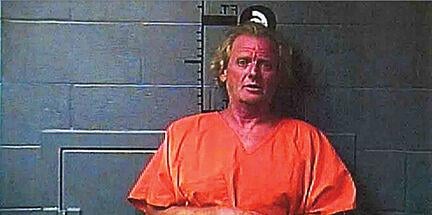 According to officials with the Kentucky State Police (KSP) Post 13, an altercation in Perry County last week resulted in one man's death, and his brother being charged with murder.  
At around 10:50 p.m. on July 22, KSP was advised that a man had been located unconscious on Chavies-Dunraven Road. Troopers with KSP Post 13, as well as the Perry County Ambulance, were called to the scene in the Chavies community.
Upon arrival, KSP officials said, Douglas Noble, 52, of Chavies, was located and transported to the Hazard ARH Medical Center.  Noble, KSP said, was later pronounced dead at the hospital by the Perry County Coroner's Office.
The preliminary investigation determined that Douglas Noble had been involved in an altercation with his brother James Noble, when he was severely injured, said KSP officials. Troopers were able to locate James Noble at a residence on Ky. 451 in the Krypton community.  The statement said a barricade situation ensued and KSP's Special Response Team was called in to assist, said KSP. James Noble finally exited the residence after several hours, and was taken into custody, said KSP officials.
"There was nothing initially to even indicate what they were into it over," said KSP Post 13 Trooper Jody Sims, explaining that many details about the altercation are still unknown. The investigation, said Sims, is still ongoing. Det. Anthony Trotter with KSP Post 13 is leading this investigation.
James Noble has been charged with one count of murder and is lodged in the Kentucky River Regional Jail. Noble's arraignment was held on Tuesday, July 28.