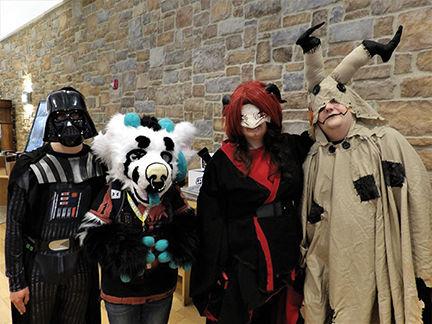 On Aug. 17, the Perry County Public Library held its annual Comic-Calooza event. This year's theme was "The Year of the Bat," and was centered on the popular D.C. comic book character Batman.
The event offered a variety of activities for all ages. There were two discussion panels set up during the mini comic con, with one focusing on villainous vixens and the other on the Joker. There were also multiple vendors and craft booths set up throughout the library, as well as interactive stations for video games and a LEGO Batman booth, among others. Additionally, the library staff showed a DC animated Batman movie that recently came out.
Rob Mullins, the library's public services manager, said the library partnered with the Challenger Learning Center of Kentucky to offer some more interactive opportunities as well.
The CLCKY, showcasing some of the latest technology with the help of their STEAM Team, enabled participants to experience super-hero powers in virtual reality through the CLCKY's mobile first-person VR setup. In the VR setup, people were able to try out Spider-Man's sci-fi web-slinging, practice magical spell-casting or wield the abilities of some of the Justice League's most famous meta-humans. The CLCKY also had a mobile green-screen system, which allowed attendees to leap into the pages of comic books and Marvel movies.
A cosplay contest was also held during the miniature comic con. The contest was divided by age group and was judged by a  panel of guest judges. During the contest, cosplay participants were asked to act for two-three minutes like their character would. Costumes and props had to be homemade, said Mullins.
"That's one of the main draws every year," said Mullins, explaining that many of the people come for the opportunity to cosplay. "Everybody seemed to have a good time."
Contest winners included: Lucas McNamara as The Joker from Batman (birth-8 years); Monroe Cody as The Scarecrow From Batman (9-12 years); Madison Hyer as Ryuko from RWBY anime (13-18 years); Taylor Johnson as an original character (19+ years);  Angela Napier and Candy Hughes as Mei from Overwatch and Player 1 (group cosplay); and Jimmy Caudill as Mimikyu from Pokemon (Overall Winner).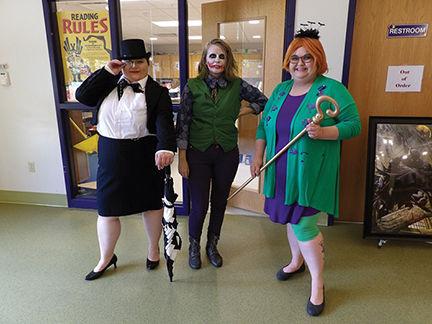 Mullins said approximately 250 people attended the event this year.
"We had a really good turnout, everything seemed to go well," Mullins said. "Everybody that came seemed to have a good time and enjoy celebrating comic books and everything Batman."