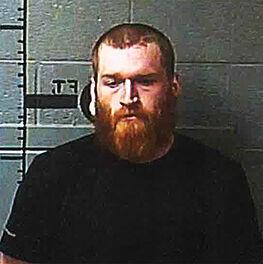 A man hospitalized after an assault in June has died, officials said this week, and the man charged with the assault is now facing a charge of murder.
On June 17, Hazard Police Department arrested Jessie L. Couch, 27, for his alleged involvement in the beating and attempted murder of  Robert Beaver the day before. Beaver, HPD said, was found on East Main Street, and was incoherent and bleeding.
According to court documents, Beaver had been assaulted and had been struck two times in the back of his head with blunt force trauma.
Couch was charged with one count of attempted murder and one count of tampering with physical evidence.
Beaver, said HPD officials, suffered from a fractured skull, four brain bleeds and was unable to respond to any stimulus, and was airlifted to UK medical center in Lexington where he remained in ICU until last week. On July 10, HPD announced that Beaver passed away due to the injuries, and Couch's charges were upgraded to murder.
Couch is currently lodged in the Kentucky River Regional Jail.
Couch's arraignment was scheduled for Tuesday, July 14.