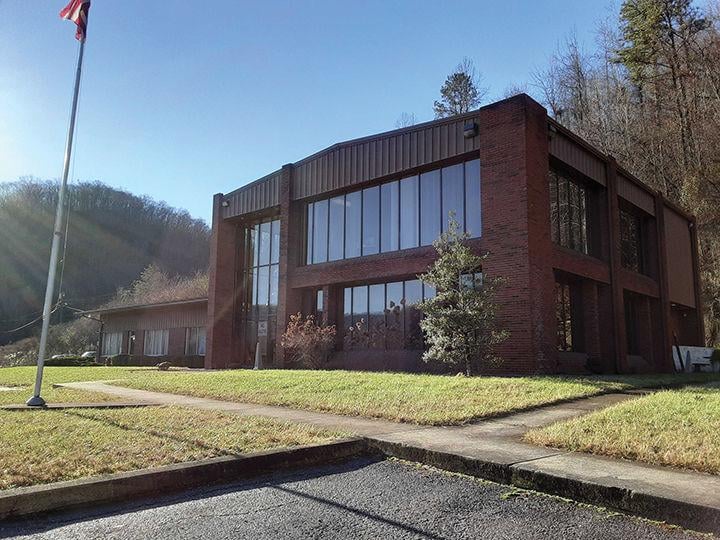 Perry County Judge-Executive Scott Alexander said that a number of people who were employed at Perry County Coal and were laid off had not received wages for hours worked with the company.
"I just had several of the men reach out to me and told me that the company kept putting them off about getting their paychecks," said Alexander. "So we just started checking in and trying to get them some help with the Department of Labor to get the wages that are owed to them."
Alexander added that since Perry County Coal changed ownership last year there have been several small layoffs. "I think approximately 75 people in this last go-around were affected with not receiving pay days, I'm not for sure how many are laid off, the way the company has done it has made it very difficult to get an accurate number," he said.
According to the American Resources Corporation's website, American Resources Corporation closed on the acquisition of assets of Perry County Resources on September 27, after Cambrian Holding Company, Inc. entered into Chapter 11 bankruptcy protection in June of 2019.
A press release on American Resources Corporation's website said: "That American Resources acquired specific assets from Cambrian Holding Company, Inc. ("Cambrian"), which entered into chapter 11 bankruptcy protection on June 16, 2019. The assets were acquired free and clear of all liens, claims, interests and encumbrances, and assumed no liabilities other than $9,614,000 in reclamation bonds and other non-material contractual liabilities. The structure of the purchase of these assets was governed by the court-supervised process under Section 363 of the U.S. Bankruptcy Code.
The company has also negotiated to receive cash consideration at closing of $250,000 in addition to payments of the next two payroll cycles of the PCR operations, which equates to approximately $1.5 million. The payroll obligation will be repaid to the lender, an affiliate of one of the other purchasers of the Cambrian assets, at the end of 12 months in addition to a four percent annual interest rate."
The press release also quoted Mark Jensen, Chairman and CEO of American Resources Corporation.
"This acquisition is a significant step for the Company as it expands our presence in the global infrastructure market," stated Mark Jensen. "The assets of Perry County Resources fit extremely well within our current platform, both geographically and strategically. We're confident that our efficient, low-cost operating structure will enable us to improve performance and enhance profitability, which will set these assets up for long-term success and provide the world with a high-quality resource for infrastructure development, while also providing long-standing stable employment for the hard-working men and women at these operations. Additionally, some of the ancillary service assets of Perry County Resources will provide valuable synergies allowing us to reduce costs across our entire platform."
Alexander said Perry County Coal now employs only a small number of employees compared to how many were employed when American Resources Company purchased it. Alexander said that the company did not filing a WARN notice.
"No, they never did file a WARN notice with the layoffs and they may have done it a way where to rather than laying all them off at once, they kept just dwindling them away to avoid having to file that," said Alexander.
Alexander said that his office is at work identifying the owner of the company.
"I think they're operating under three names between Perry County Resources, Quest Energy and Deane Mining, is what I'm being told, said Alexander.
On American Resources Corporations website the company has 100% ownership of Quest Energy Inc. and Empire Kentucky Land, Inc. Through Quest Energy the company has 100% ownership of McCoy Elkhorn Coal LLC, Knott County Coal LLC, Deane Mining LLC and Perry County Resources LLC in Kentucky. Also included are Wyoming County Coal LLC in West Virginia, ERC Mining Indiana Corp in Indiana and Quest Processing in Knott and Letcher counties in Kentucky. Through Empire Kentucky Land the company has mineral and surface ownership of Colonial Coal Company in Pike County, Kentucky.
This is not the first time Kentucky miners haven't been paid after being laid off. Harlan County miners protested by blocking a railroad track that was used to transport coal last year after Blackjewel LLC, the owner of the mine protestors blocked, laid off hundreds of Kentucky miners and failed to pay out its final paychecks for months. The Blackjewel miners did eventually receive their paychecks.
Alexander said coal companies should be held to a higher standard.
"They received the company out of bankruptcy, The part that shocks me you know is that is apparent that they had no funding to ever take the company and run it why were they even in the bid process to get the company," Alexander said. "I think going forward that we've got to hold companies to a higher standard so they don't just come in and take our resources and operate in bad faith."
He added that he believes the company will be held accountable.
"I think that the Department of Labor at the state level will go after them and help these employees to get their back wages," said Alexander.
Alexander said that his office is at work trying to help the miners who were laid off by Perry County Coal.
"We're helping them fill out their paperwork on their wages that they were not paid and then we're working with EKCEP and LKLP to have a day where they can come in and apply for assistance and potentially other jobs," Alexander said. "We hope to have that out here any day."
If any miners want to file a formal complaint they can call Alexander's office at, (606) 439-3699.
They are also assisting miners laid off from Perry County Coal who have had trouble filing unemployment.
We were unable to reach Perry County Coal or American Resources Company for a statement. The listed phone number for Perry County Coal has been disconnected and calls to American Resources Company's corporate office went unanswered and unreturned as of presstime.