On Monday, June 17, Operation UNITE held its 2019 "Shoot Hoops, not Drugs" camp at West Perry Elementary School, featuring a former University of Kentucky basketball player who spoke to the children about the importance of avoiding drugs.
"Shoot Hoops not Drugs" camp is a free regional basketball skills camp that Operation UNITE offers to school-aged children with the intention of providing a safe, drug-free activity with the opportunity to interact with positive role models, as well as give positive, anti-drug and self-esteem messages in conjunction with basketball skills instruction.
During the camp, Operation UNITE members also speak with parents and/or guardians about how to successfully talk to their children about drugs, and how to notice the signs, symptoms and dangers of drugs.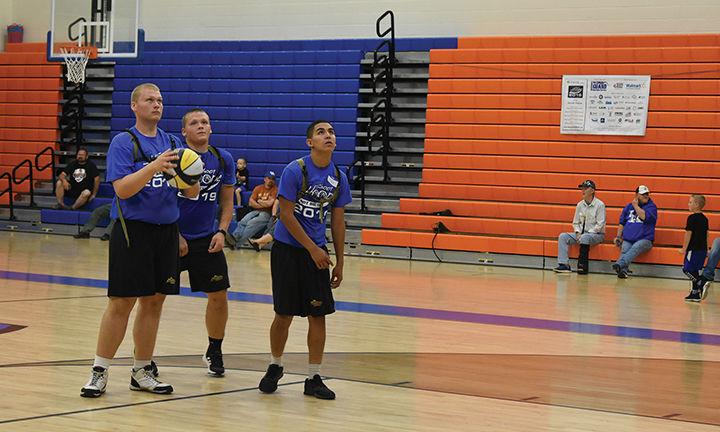 This year, the camp featured an appearance by Jarrod Polson, a former University of Kentucky four-time All-SEC Academic Team member. Throughout the evening, Polson helped teach participants various basketball skills, while also providing important life lessons.
"I'm teaching the kids a lot about different basketball skills and drills, but ultimately how the game of basketball and life co-mingle together, the importance of staying away from drugs and alcohol and just really having a positive message for the kids that they have a good future ahead," said Polson.
Camp officials said that sometimes it is hard to avoid peer pressure and social exposure to drugs, but hope that the message resonates and the children are able to put in the effort to stay away from drugs and intoxicating substances.
"They just need to do the little things day in and day out to get where they want to be," Polson said.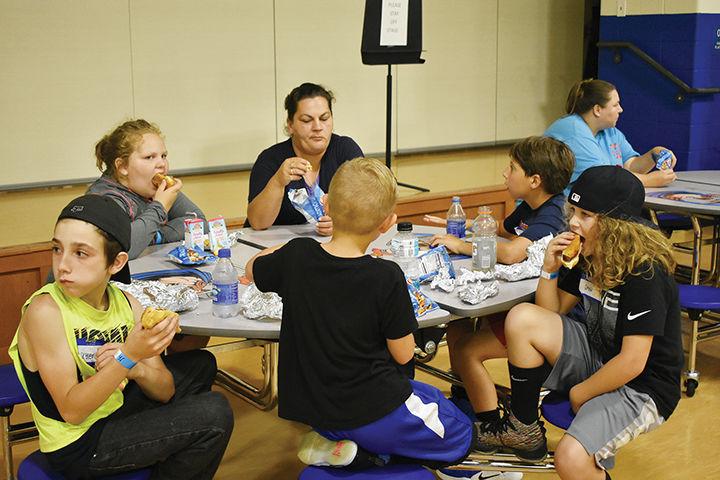 Polson said he has worked with Operation UNITE many times for the camp, but this was his first time coming with them to Hazard.
"I just love getting to come to different parts of Kentucky and seeing all the kids and parents," said Polson.
Tom Buccini, deputy director for Operation UNITE, said that, for many years, the organization has provided five camps in different counties each year, but it has been a while since the camp was offered in Perry County.
"This is our 12th year of doing these camps," said Buccini. "It's been a while since we've been here in Perry County, but we've had a great turnout and we're having a lot of fun."
Nancy Hale, the CEO of Operation UNITE, said the use of a fun activity helps children relate to the organization's message.
"What better combination? We love basketball in Kentucky, and to combine basketball and drug prevention in "Shoot Hoops not Drugs" is turning out great, the kids are having a great time and more importantly, they're learning and becoming more aware of the dangers of substance abuse," said Hale.
"It's more than just basketball, it's about telling them to do the right things in life and things turn out really good for you if you do," said Buccini.
Operation UNITE members said through the camp, they hope to have 85 percent of the youth participants pledge to remain drug-free.