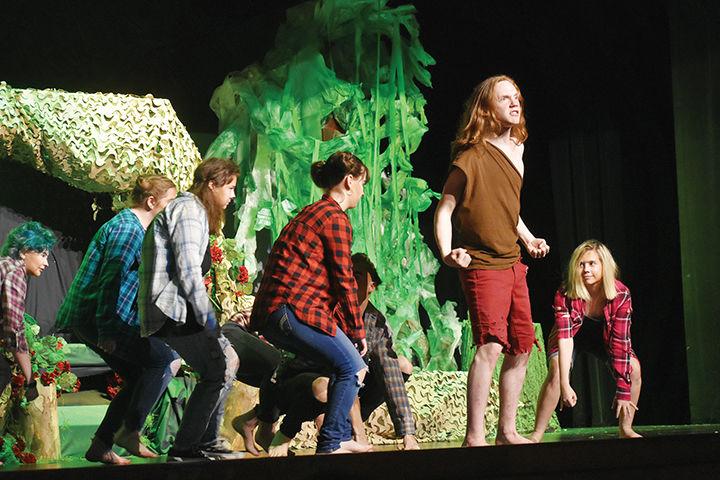 Last week, the Perry County Central High School Commodore Players performed the school's opening play for the fall season,"The Jungle Book" on Sept. 26-29, drawing in nearly 300 audience members just on the opening night.  
Philip Neace, PCCHS's drama teacher, said the students put in a lot of effort to ensure the success of the performance.
"We have a lot of great things going on with the theater program this year," said Neace. "We've only been putting this together for about six weeks since school started, so in such a short amount of time, I can tell you these students stepped up and done a tremendous amount of work to prepare and entertain our public. They've been enjoying this.
"Our opening night was extremely successful and we're hoping it continues all weekend," Neace continued, adding approximately 250-300 people attended the opening night performance. "The audience was a wonderfully large crowd."
Neace also said he was very pleased of the set that the students were able to create. "I'm proud of what our students can do in building sets, because typically everything our audience sees will be 100 percent student made. It is an extremely impressive set."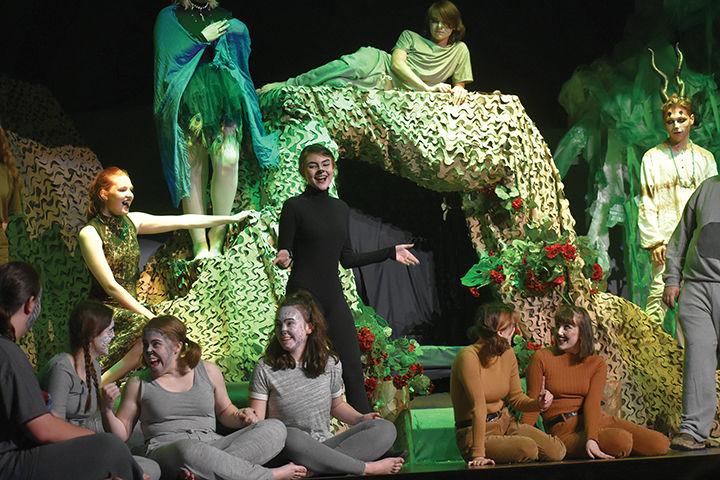 Jimmy Caudill, an AmeriCorp volunteer who co-directed the play, agreed that the students' work ethic was wonderful.
"I know the students have worked so hard and we're just hoping (the audience) has a good time," said Caudill.
Neace said more than 12 students in the production were seniors, and that many of them are beginning to feel sentimental.
"This is their last fall production, their last opening night of the season, and it is already hitting some of them hard even though they have a full year left to go," said Neace.
Although many of the senior drama students are sad to leave PCCHS behind, Neace said, they are all making plans for the future. "I can just tell you now, these seniors are some of the most confident, able kids in this school. 100 percent of them gear towards going to college and I'm proud of that," said Neace.
During the performances, two donation boxes were set up outside the theater room. One box was designated for donations to fund a scholarship that will be awarded to a senior drama student at the end of the year. The other box was set up to take donations for the Appalachian Arts Alliance's ArtStation.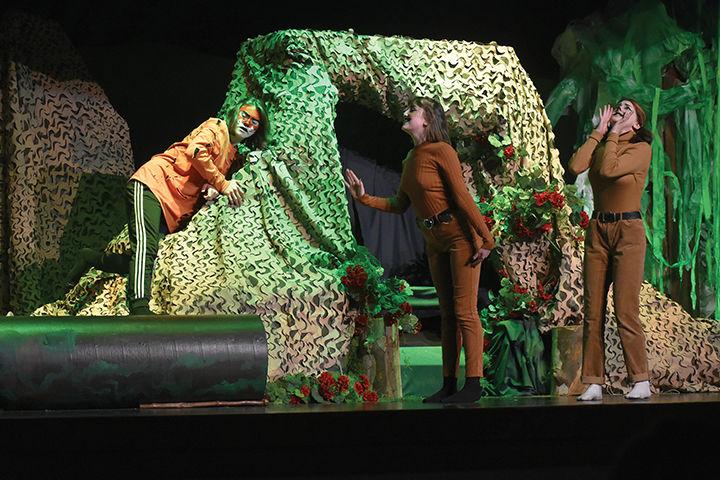 On behalf of the PCCHS Commodore Players, Neace said, he is happy that the community showed so much support for his students.
"We are grateful (the audience) came out for the fine arts in Perry County," he said.