On Friday, May 24, Perry County Central High School students held their 11th annual "An Evening With the Arts" event. During the evening, students showed off a variety of art forms including music, drama, sculpture, painting, culinary art and more.
Student artwork was displayed throughout the halls and classrooms for guests to tour as they pleased. The PCCHS choir played four songs including "Let It Go," "You Say," "My Chains are Gone" and "Flawless." The PCCHS band played three songs, "Dance of the Harlequins," "A Hymn for Band" and "The Bradenburg Gate." The PCCHS Drama's Commodore Players performed "How to Ruin Your Promposal." Also, for the first year in the school's Fine Arts Night history, students displayed culinary arts and served free refreshments to guests.
Philip Neace, PCCHS Drama/Theater director, said the event was a success and that he is proud of the students' talent.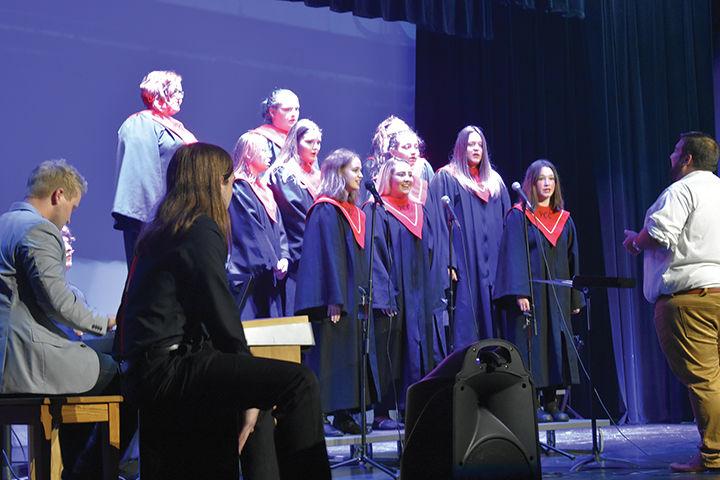 "We're so glad to have so many people of Hazard and Perry County come here and support the fine arts in our area," said Neace, explaining the importance of community support for art programs. "These kids are amazingly talented and they're just going to further and further. About one third of students in Perry Central are involved in at least one of the classes of fine arts in some way, so we're extremely pleased and fortunate for that.
"This is our Super Bowl, and there's not a single person here who won't go away with a smile on their face," said Neace.