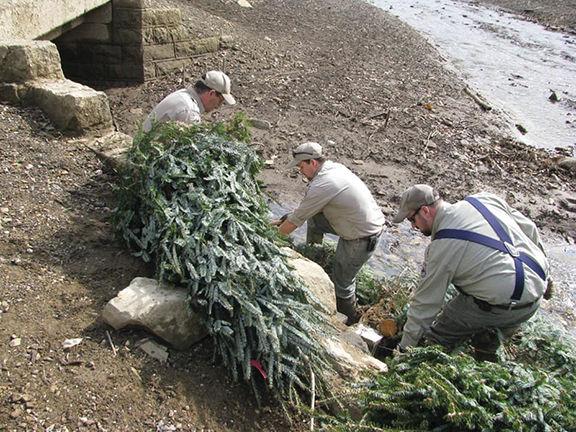 The Perry County Conservation District is asking residents to remember the environment as the holiday season and the year come to a close. The district is looking for things that likely aren't going to put to use in the new year, live Christmas trees and old electronics and appliances.
The Perry County Conservation District has partnered with the Department of Fish and Wildlife and they are asking citizens to recycle live Christmas trees, wreaths and wood pallets to be used in habitat improvement projects at our local lakes.
Such projects will provide structured habitat for fish species within the lake, a place for young fish to grow and will be utilized as fish attractors for fishermen. The drop-off site in the Hazard area will be at the Perry County Conservation District located at 310 Morton Blvd., Hazard, the office building between Ponderosa Steak House and Hillside Theaters, until Jan. 8. Donors can leave in the grass are on the side toward the theater.
The Perry County Conservation District is also encouraging individuals to not throw away their old electronics that may have been replaced this holiday season. The free electronics recycling program is accepting electronics and appliances such as computers, copiers, televisions, VCR and DVD players, toasters, microwaves, coffee makers and more.  They ask that individuals bring all electronics for recycling to the Green Building at the Perry County Fiscal Court Garage in Christopher, 7:30 a.m. to 3:30 p.m. Monday through Friday.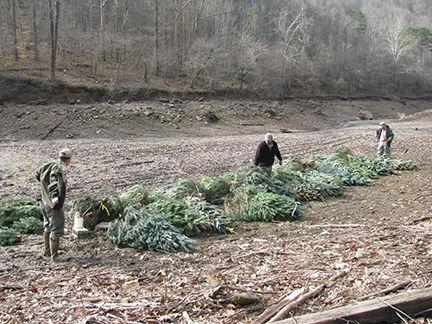 For more information, contact The Perry County Conservation District at, (606) 435-1725.