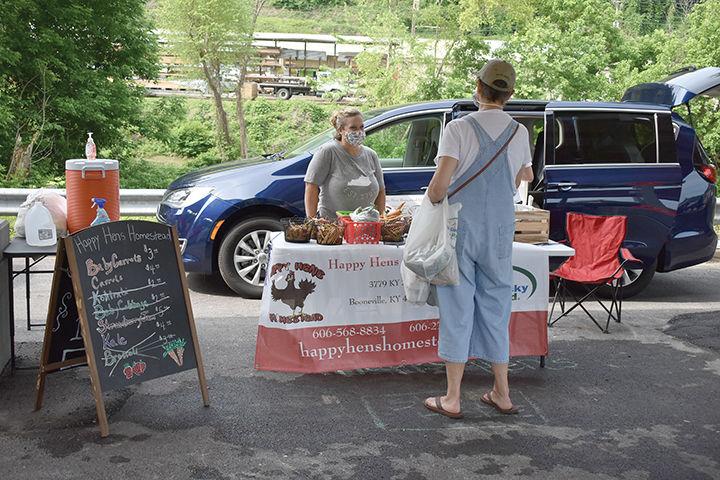 On Saturday, June 6, the Perry County Farmer's Market celebrated the organization's opening day in their new Farmer's Market Pavilion located in downtown Hazard.
Along with the expected variety of vendors, some food demonstrations were added. That morning, Jonathan Piercy streamed a Facebook Live video from the market on the Perry County Farmer's Market's Facebook page, and then later he posted more videos for the public after he went home and used the items purchased at the market, showing what recipes he was making with them.
The market also had some new aspects this year. Due to the ongoing COVID-19 pandemic, representatives of the Farmer's Market set and enforced some rules to keep everybody safe and healthy while shopping.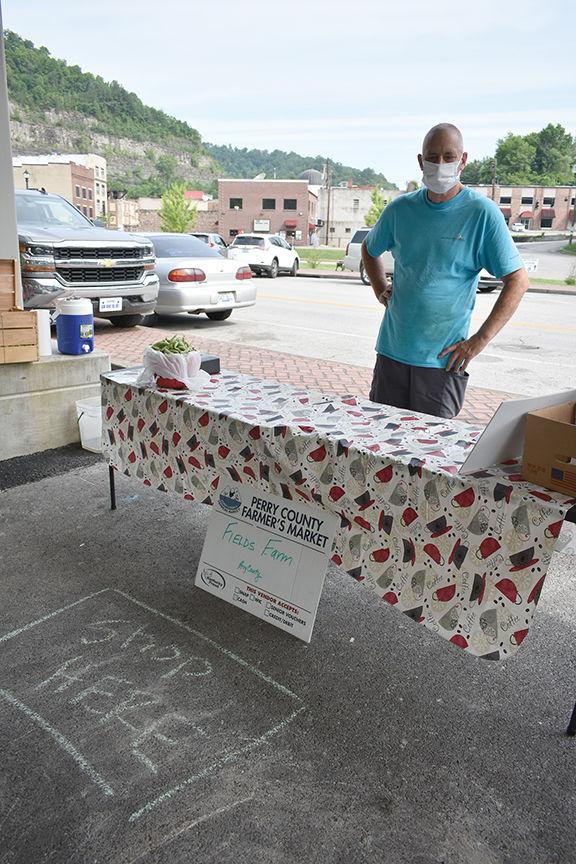 Everybody in the market was required to wear a mask, including farmers, staff and customers. If customers didn't have a mask, staff provided them with one. Only one person per family or group was permitted to come in the market at a time, unless someone needed assistance. Farmer's Market officials said they know that the city and county revoked that rule for public businesses, but said until they figure out how the flow is going to work they are choosing to continue enforcing that rule. No pets other than working service animals were permitted in the market. The staff said they normally love seeing everybody's pets at the market, but said until they figure out how the social distancing is going to work, pets must stay at home.
In a statement on their Facebook page, representatives from the Perry County Farmer's Market said, "We are being abundantly cautious, and we thank you for your patience and support as we figure out how to work with these new challenges."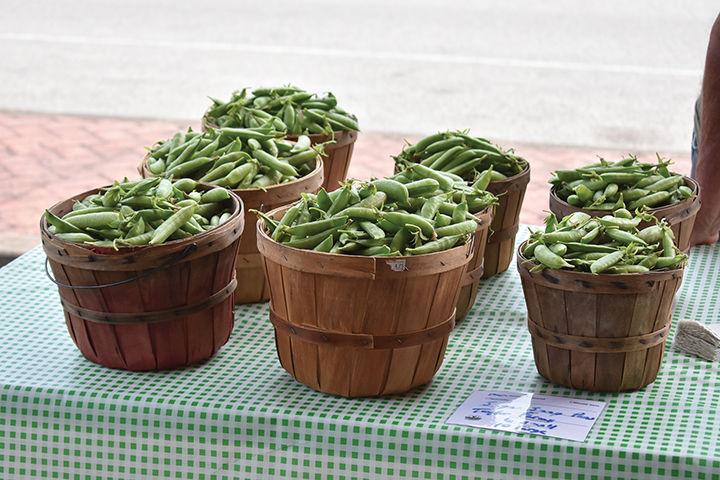 The Farmer's Market will continue to open at the new market pavilion at the Triangle Park every Wednesday and Saturday from 7 a.m. until noon (or until they sell out) through August, and then will open on only Saturdays through October.