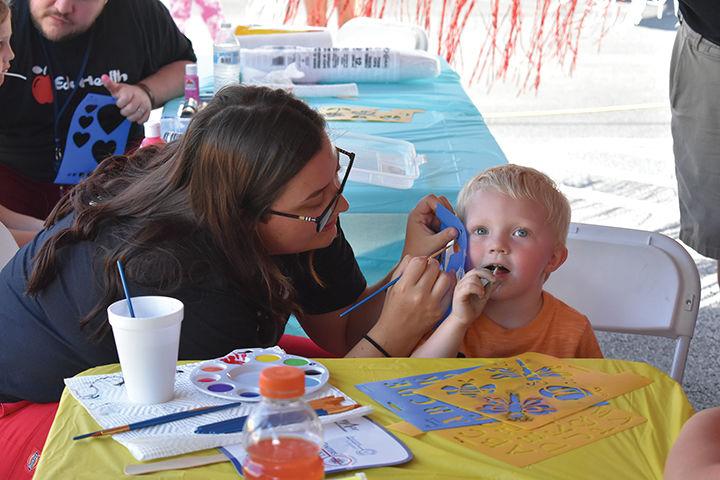 With the recent return to school, many organizations and businesses have been pitching in to make sure all Hazard and Perry County students have everything they need to be successful. To do their part, the staff at Primary Care Centers of Eastern Kentucky held their 15th annual Fun Fest on Aug. 9.
Each year, the event has a different theme and this year employees wanted it to be a fun and interesting one for the children.
"We do a theme every year," said Carmen Adams, a patient liaison at Primary Care Center. "This year is circus, so we've got a clown, we've got a magician, we've got little red noses that the kids can wear."
Fitting with the circus theme, the event offered a variety of activities including free sports and school physicals (excluding immunizations), free school supplies, carnival-themed foods, games and prizes, face painting, inflatables, a magician, temporary tattoos, train rides and more.
"We're offering all kinds of fun stuff," said Adams, explaining that they try to have activities for everyone to enjoy. "We try to just get them interested and excited about school."
Adams said the interest in the schools should increase a little now, especially with the addition of the center's new program in the Perry County School district.
"We have the new EduHealth/TeleHealth program that we're doing in Perry County schools this year, so it'll help let them know what is going on in the schools," she said.
Many of the parents and guardians said they were pleased with the event.
Shane Engle, one of the parents who brought his child to the Fun Fest, said the event is kind of a tradition for his family, as he always brings his daughter to it.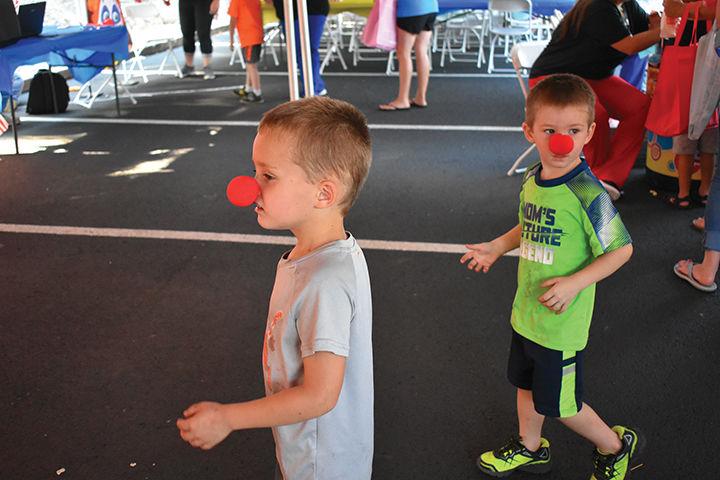 "It's always been a thing. My little girl, she plays sports and this is where we come to get her sports physicals," said Engle.  "I think it is a great thing that the Primary Care Center has put on. Free sports physicals, food, games, you name it, it's here. I like it. I like the whole carnival atmosphere with the music and stuff, I think it's a really good event. Every year they seem like they get bigger and bigger."