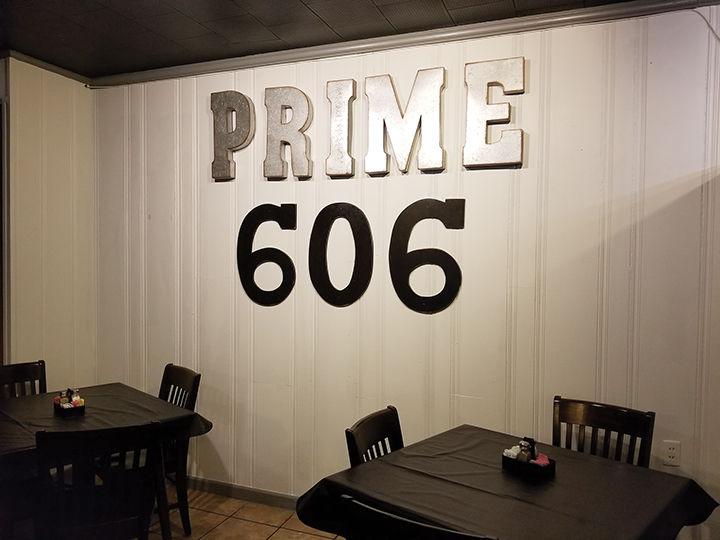 Hazard gained another new restaurant Feb. 6, when Prime 606 opened in the Hazard Country Club. 
Owner Whitney Campbell, a native of Hazard, said she decided to bring the business to Perry County for a few different reasons. 
"My dad actually started Prime 606 in Whitesburg, and the economy got real bad up there so we had to shut the doors. Business wasn't doing well," said Campbell. "I thought Hazard needed a new restaurant, so I thought that I would bring Prime 606 to my hometown and give it a try here." 
The restaurant, Campbell said, will serve a variety of high-end foods, including the boom-boom shrimp appetizer, oysters on half-shells, a variety of steaks, pasta dishes and much more. 
The restaurant's opening day was last Thursday during the flooding. In a way, Campbell said, this was helpful for the employees, because it gave them a chance to get used to what the crowds would be like in the future. 
"Everyone seems to love it so far," said Campbell, stating that last weekend drew in a large crowd and a lot of positive feedback from customers. 
Campbell said she expects Valentine's Day will also draw in a lot of people, and her employees are prepared and excited for the opportunity. 
"We're excited, were ready for it. I think it will be a great thing for this community, truly," said Campbell. 
Business hours for the restaurant will be from 4 p.m. to 9 p.m. on Wednesday and Thursday, and from 4 p.m. to 10 p.m. on Friday and Saturday.