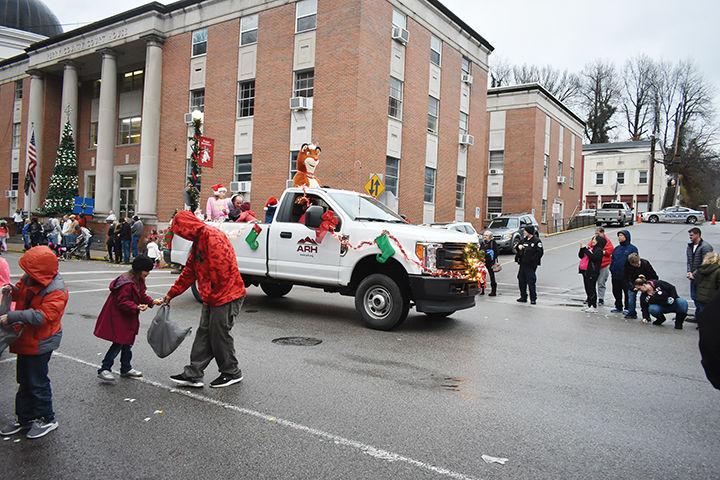 Perry County was filled with holiday cheer last weekend during the annual Christmas in a Small Town celebration. Rain couldn't put a damper on the festivities in downtown Hazard, although it did lead to the cancellation of the fireworks display and a few other activities.
Despite the weather the people of Perry County came out for the ice skating rink, parade of lights, the ugly Christmas sweater run, the giving trees, inflatables and more.
Wanda Brown the Secretary of the Perry County Fair Board said that despite the rain many people still enjoyed the event.
"I think it went really well considering the weather we had," said Brown. Due to the rain certain events and activities promoted were limited or had to be cancelled. Brown said costume characters such as Christmas Mickey and Minnie Mouse were available on Thursday but weren't able to make more appearances the rest of the weekend.
Rain also led to the cancellation of the Christmas carol choreographed fireworks display.
"The problem was that they couldn't set the fireworks up in the rain," said Brown. She added that due to being a choreographed display it takes more preparation time. "Because it's synchronized they have to go in a very specific order."
Despite the weather several events and activities were still available.  On Thursday, we had cookie decorating for kids and a gingerbread house building demonstration, Friday, we had giving trees and the parade of car lights and on Saturday we actually had a lot," said Brown.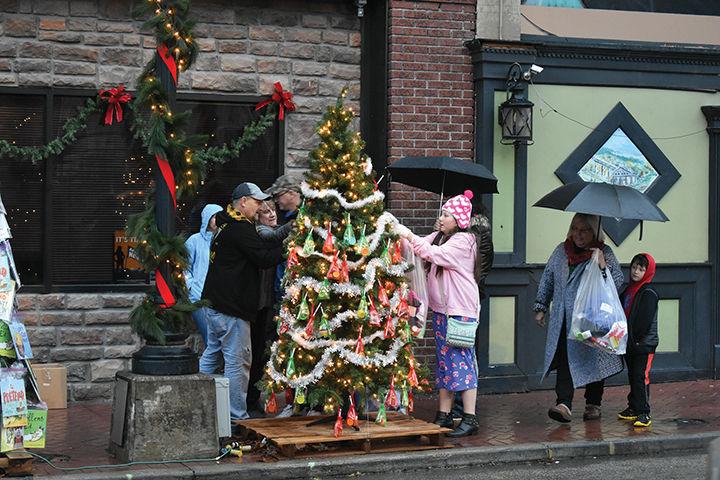 Saturday, Dec. 14, was the busiest day of the event and featured the ugly sweater walk/run, an author reading her book, 12 days of Christmas in Kentucky, a story walk, Chicks Village, an ice sculptor and more. This is in addition to the ice skating rink and inflatables that were available throughout the event. Brown added that Perry County has purchased the ice rink available during Christmas in a Small Town and plans to use it in different celebrations throughout the year.
Brown also encouraged anyone interested in volunteering to help bring Christmas in Small Town to Perry County to contact the Perry County Fair Board.
"If anyone out there wanted to volunteer to help we do have committees what we need through are people who are willing to take on an event entirely," said Brown.