From Friday, Aug. 9 through Sunday, Aug. 11, The Way held "Ignite 2.0," a three-day revival event, on top of the parking structure in downtown Hazard featuring food, live music and worship led by four churches of different denominations.
On Friday, Chavies Church and Journey Church led worship and played music, and on Saturday, Living Waters Church and Blair Memorial Church led the worship and music. On Sunday, all four churches combined, sharing worship.
Becky and Albert "Bo" Kilburn, co-founders of The Way, said they wanted to hold the event because of all the things going on in the county right now, in hopes of spreading love.
"We're just wanting to come down here and show everybody downtown that God is love and that we're here for them," said Becky, explaining that the group's philosophy is "love God, love people, grow disciples."
"The city really needs that right now with everything that's going on. We need to show love in the city, that's what we're here to do," said Bo.
This was the second year the event has been held, and group members said it went well.
"It was an awesome success," Bo said, adding that more than 100 people attended the revival each night, 17 people were baptized in the river and even more were saved.
"What we want to do is see lives changed and that process has begun with these people who chose salvation, but the work is not done," he continued. "Now it's time to disciple these new followers and teach them what it means to be a disciple of Christ and teach them how to radically love people."
Ben Fugate, the lead pastor at Journey Church, said he was glad that the event was brought back and that he feels like it helps the community in ways churches don't always.
"We were pumped from day one, we're stoked to be back," said Fugate. "I love Ignite because it's a great way to show that God is so limitless. We say that, but we don't really think about it.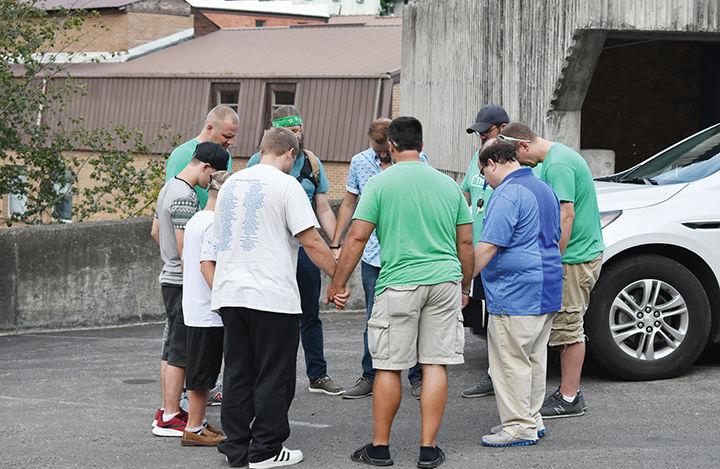 "I love this because there's no stained glass, no steeples, there's no church pews. There's just people out in the middle of the heat that have gathered for one cause and that's to exalt the name of Jesus and it doesn't get any better than that," Fugate said.