On June 6, community members gathered in downtown Hazard to celebrate the kickoff of the fifth annual "Thursdays on the Triangle" season. These events typically feature live music, art demonstrations and food/drinks. The Perry County Farmer's Market also has a booth set up during these events. Local and regional artists are invited and encouraged to set up and sell their products and art work during these events.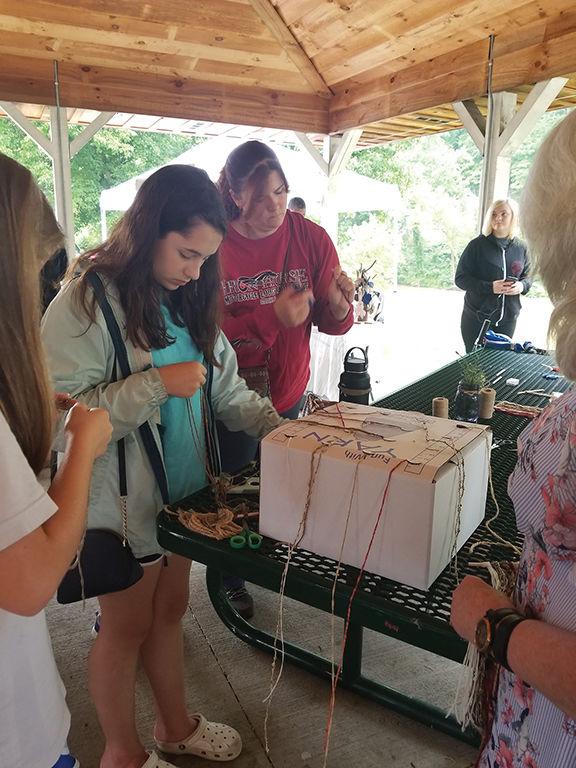 "Thursdays on the Triangle" was originally created through a partnership between Mountain Association for Community Economic Development (MACED), the Foundation for Appalachian Kentucky and the Hazard/Perry County Chamber of Commerce with support from the City of Hazard and the Perry County Community Foundation, but this year the events will be hosted and organized by the Appalachian Arts Alliance.
"They (MACED) just wanted to create a platform for local people to expand their businesses, sell their art, sell food, play music and get paid for it," said Executive Director of the Appalachian Arts Alliance Jake East. "So we coordinate bringing in a musician, a demonstration artist, a craft brewer, and those are kind of the three lines for every event," he continued.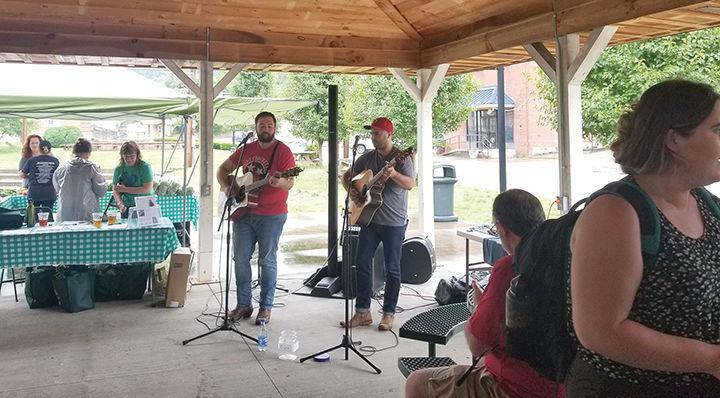 There is no fee to set up at the events, said East, interested groups/individuals just need to contact the  Appalachian Arts Alliance and let them know they're interested.
The event, usually held at the triangle park in downtown Hazard, was moved to the picnic shelter by City Hall due to inclement weather. Event organizers didn't seem to mind though, as they were able to draw in a large crowd for a successful evening, they said.
"Usually we are at the triangle because it is an open air market and it is kind of to activate another downtown space that is under utilized," said East. He continued, stating that although the rain forced them to move the event this time, it was still successful because they were still using another under utilized location, said East.
This year's opening day kickoff featured Jordan Allen and the Bellwhethers performing live music and local artist Jenn Noble teaching participants how to make a multimedia piece for wall hanging. Michelle Combs of Shenanigans sold food, while Dueling Barrels Brewery from Pikeville sold beer.
"Thursdays on the Triangle" are held on alternating Thursdays, and the next event is scheduled for June 20.