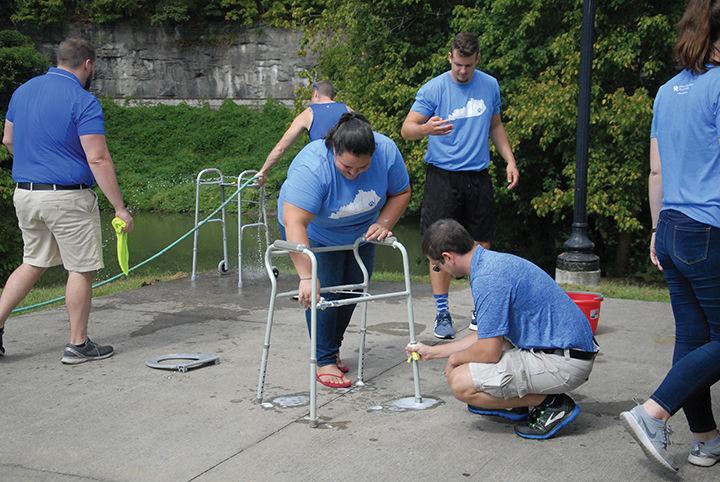 University of Kentucky Doctorate of Physical Therapy students at UK Center of Excellence in Rural Health were set up next to Hazard City Hall on Saturday to collect durable medical equipment as part of project CARAT.
Project CARAT is a community outreach, service learning program with the goal of making assistive technology and durable medical equipment more accessible to those who need it in underserved areas of Kentucky.
Ashley Mathis, a physical therapy student at the University of Kentucky, said Administrative Research Assistant senior Keisha Hudson and Dr. Patrick Kitzman, with the UK Center of Excellence in Rural Health, helped the students with collecting durable medical equipment in Hazard.
According to Hudson, The UK Center of Excellence in Rural Health and Carl D. Perkins Center were the original sites for Project CARAT and The UK CERH site is unique in that it is a service learning program and ran by the Physical Therapy students. Students are trained to clean and refurbish medical equipment to distribute to those in need.
"The University of Kentucky students here in Hazard, they run Project CARAT," Mathis said. "We get all of this medical equipment in, we refurbish it if it needs that, we make sure it's safe and then we redistribute it into the community for free.
"It's the only student-led program and what we do is we partner with KATS Net (Kentucky Assistive Technology Service Network) which is an online service that redistributes medical equipment," said Mathis. Project CARAT has several locations across Kentucky and is now overseen by the Kentucky Assistive Technology Service Network.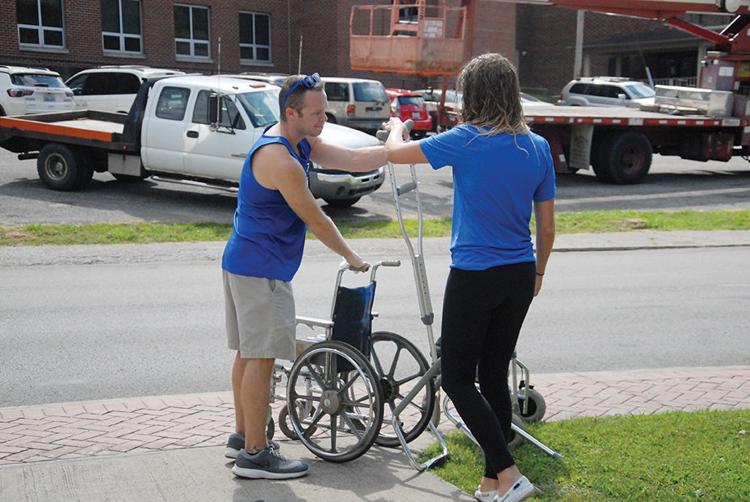 "This is important because it gives individuals the opportunity who don't have medical equipment and that are in need of say back benches, wheelchairs or crutches even, the opportunity to receive that equipment for free," Mathis said.