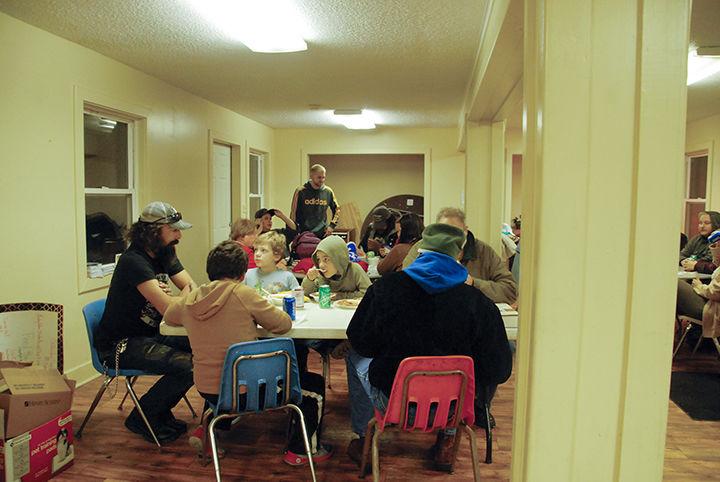 During the summer of 2019 Marlena Holland Hurt was murdered.
Both she and the man accused of murder in the case, Anthony Lewis, were residents of Hope House, a homeless shelter which ultimately closed in the wake of criticism and threats in the wake of the crime.
Bessie Hughes was an employee at the Hope House for two years and said she wanted to do more for the men and women who were reliant on the Hope House and began to serve hot meals to Hazard's hungry, through an effort called "Feed the Streets of Hazard."
"When the shelter shut down when the whole incident happened, I was pretty devastated, you know a lot of us were," said Hughes.
During the summer The Backwudz Vipers, of which Hughes is a member, began serving hot meals to anyone who was hungry.
"If I can't give them a place to stay, I can at least make sure they have a hot meal when I can provide it," Hughes said. "I was doing it by myself in the beginning and every week we had more and more people that came and wanted to help."
Another member of the Backwudz Vipers, Dale Hanlon, said that despite the influx of volunteers there more are still needed to meet the needs of the people.
"I'd like to see more churches get involved, they don't even have to bring anything, if they would just come and see whats going on," Hanlon said. "It's more of a blessing to those that serve, just to know you got to feed someone for a day."  
Some of the local organization to volunteer for Feed the Streets of Hazard include Art of the Mountains, Kentuck River Area Development District, Eagle Finance and Restoration Fellowship Church
Every Monday, a meal is served at the Liberty Street Community Center. On Tuesday, there are two more groups that serve a meal at the picnic shelter downtown.
"If anyone wants to serve Thursday, Friday or Saturday they can get a hold of us," Hughes said.
The volunteers said that each night they serve meals they feed around 80 people on-site and send over 100 meals into the community. Hughes and Hanlon said they would feed anyone who was hungry.
"They don't have to be homeless," Hughes said. "There's tons of people in this county who get income but don't have enough money to feed themselves. If I can give them a meal once or twice a week, that's awesome."
Feed The Streets of Hazard also accepts donations of coats, hats sleeping bags, tents and other items.
For more information, visit the "Feed the Streets of Hazard" Facebook group.