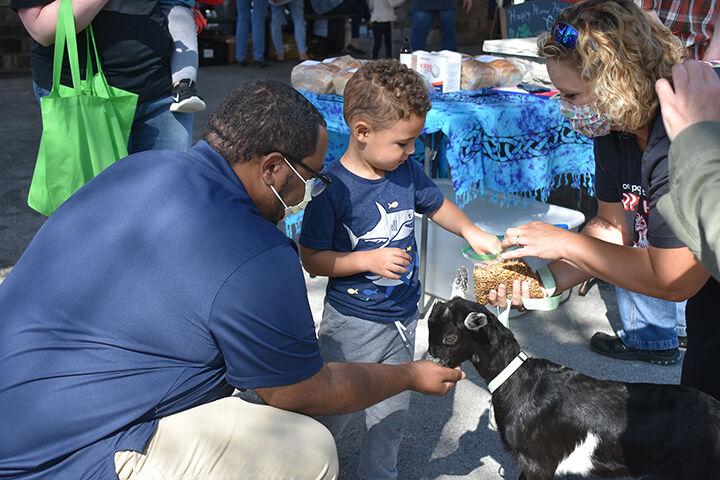 This week, students and children throughout Hazard and Perry County have been participating in several events to celebrate the 50th anniversary of "Week of the Young Child." Several events have taken place throughout the week, including Music Monday, Tasty Tuesday and Work Together Wednesday. On April 15, Artsy Thursday will be held, and April 16 will be Family Friday.
"Week of the Young Child" is an annual celebration sponsored by the National Association for the Education of Young Children, and focuses public attention on the needs of young children and their families.
"Week of the Young Child is a week-long celebration celebrating young learners, their families, their community and their teachers," said Lauralee Ritchie, an early childhood navigator for Save the Children and the Perry County School District. "Last year we had to cancel all of our in-person events and it made us really sad. We're happy to give an opportunity to young people especially who've been stuck at home not being able to go to school, and to all of our community partners; they've been so excited to partner with us and do something in-person."
Music Monday was held on April 12 at the Appalachian Arts Alliance's ArtStation. During this day, students made their own instruments and danced to the music being played in the pavilion beside of the ArtStation on Main Street. Tasty Tuesday was held at the Farmers' Market Pavilion on April 13. Children and their families were able to pick up healthy food items at the Farmers' Market Pavilion by the Triangle Park by the Hazard Police Department, received recipe tips and ideas and were able to pet Freya, the baby goat.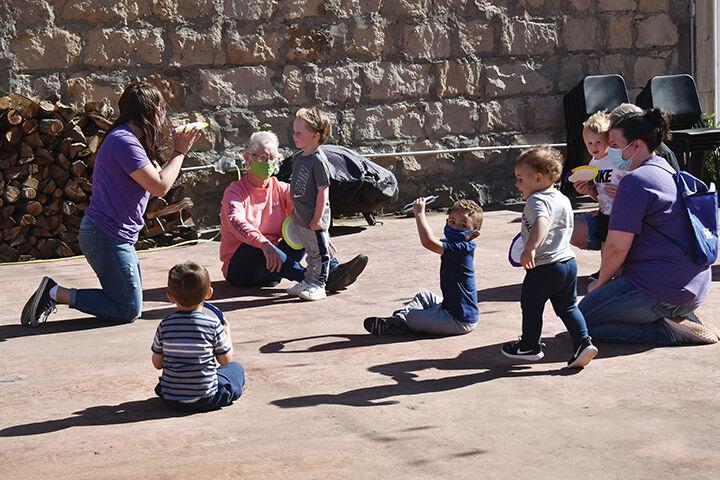 Work Together Wednesday was held on April 14 at the Perry County Park. During this time, children and parents were provided gloves and trash bags to help clean up the park. Students and their families were also able to place blue pinwheels in honor of child abuse awareness month in the area where they helped clean up. A bagged lunch was provided in the Perry County Park so families could have a picnic afterwards. Families also had the option to choose to clean up other parks instead of the Perry County Park if they preferred.
Ritchie said school officials and community partners were pleased with the turnout of the events so far, and are looking forward to the upcoming events today and tomorrow.
"We're super excited about the turnout," said Ritchie. "We're looking forward to the rest of the week."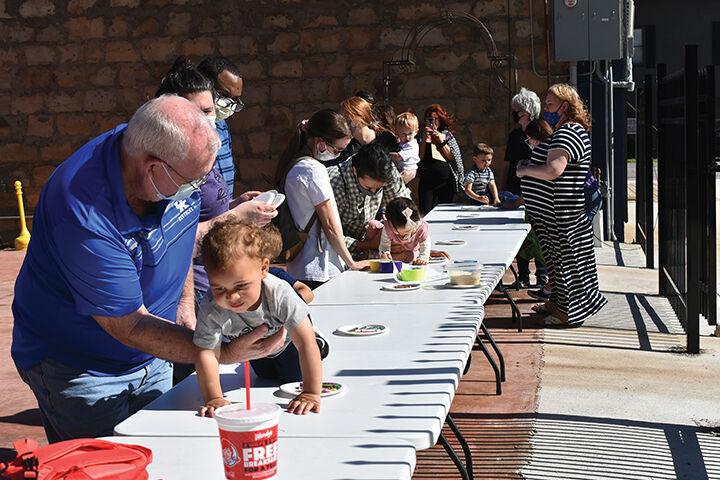 Artsy Thursday will be held at the Parking Lot of the Perry County Library on April 15. Children will have the chance to make their own art project and decorate the parking lot with chalk. Family Friday will be held on April 15 at the Perry County Park. Families can stop by to pick up board games and physical activity items. Areas will be set up for them to play at that time if desired.
Families and students were asked to follow all guidelines, including COVID-19 safety recommendations such as social distancing and wearing masks. Additionally, online options were made available for families who were unable to attend in-person.
"We've had to take quite a few precautions to have an in-person event. We're also offering an online version for people each night who might not feel comfortable coming to our in-person events, so we're giving them an opportunity to be engaged at home so that's been really important," said Ritchie.
For more information about the events, contact Larualee Ritchie by calling, (606) 436-3423, or emailing her at, Lauralee.ritchie@perry.kyschools.us, or contact Stephanie Wooton by calling her at, (606) 439-5813, or emailing, her at, stephanie.wooton@perry.kyschools.us.a