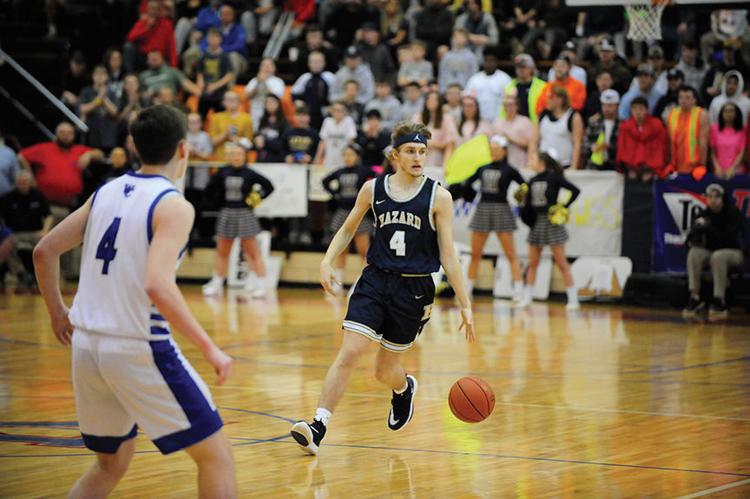 Reigning 14th Region boys' basketball champion Hazard's 2020/2021 schedule is taking shape.
The Bulldogs are slated to host the D.J. Begley City/County Classic Dec. 4-5.
Then, following a short turnaround, Hazard is due to compete in the WYMT Mountain Classic starting Dec. 8. Hazard is the defending WYMT Mountain Classic champion.
Prior to Christmas, Hazard is scheduled to compete in the Smoky Mountain Classic at Gatlinburg-Pittman High School in Tennessee Dec. 21-23.
In an intriguing matchup, Hazard is pitted against Knott Central in the opening round of the 14th Region All "A" Classic at Breathitt County High School on January 4, 2021.
Hazard has key regular-season games in place with 54th District foes Buckhorn, Leslie County and Perry County Central. The Bulldogs have additional regular-season games on tap against Knott County Central, 2019-20 15th Region champion Martin County, Cordia, Powell County, Floyd Central, Oneida Baptist Institute, Breathitt County, Wolfe County, Letcher County Central and Estill County.
Hazard ended the 2019/2020 season 29-5. After outlasting Wolfe County 57-51 in overtime in the 14th Region championship game at Knott Central High School, Hazard was unable to compete in the Boys' Sweet 16 following the coronavirus outbreak.
Senior guards Wade Pelfrey (16.1 ppg) and Jarrett Napier (5.5 ppg) are headed back for the Bulldogs. Pelfrey led Hazard in scoring throughout the 2019/2020 season.
Hazard's complete 2020/2021 schedule will be finalized and released later in the offseason.