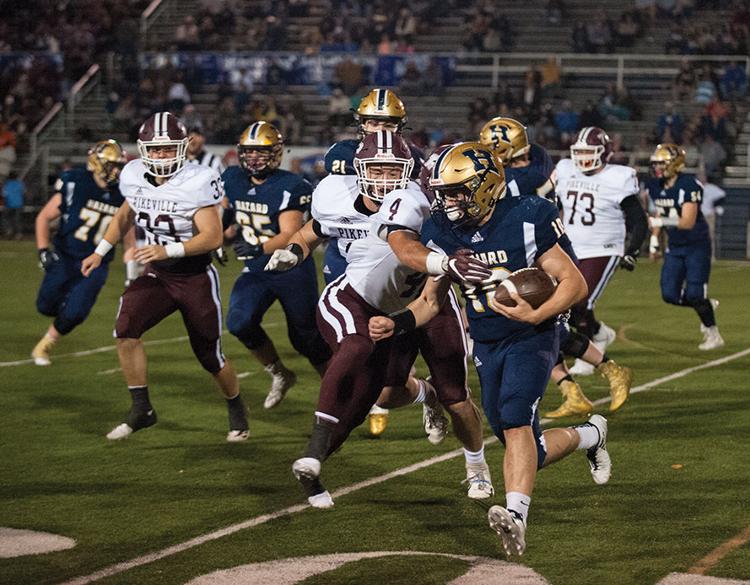 Hazard just couldn't get anything going as Pikeville picked up a 42-0 win over the Bulldogs last Friday night in Class A District 8 action.
The win gave Pikeville the No. 1 seed heading into the Class A playoffs. The first two rounds will be against District opponents. Pikeville will have a Bye Week in the first week of the playoffs, while Hazard will face Phelps.
The Bulldogs and Hornets are set to square off Friday night for the No. 2 seed. The winner gets to host the opening round playoff game.
The winner of that game will get travel to Pikeville in the district championship in the second round of the Class A playoffs.
Pikeville's Clay Tinsley scored the game's opening TD early in the first quarter.
From there, Pikeville kept the pressure on as Cody Raines scored a TD to open the second quarter and give the Panthers a 14-0 lead.
Jon Collum added two more TDs for Pikeville in the first half.
Hazard's offense only accumulated 172 total yards.
Quarterback Garrett Miller was seven for 13 passing for 59 yards.
The Bulldogs rushed for 113 yards on the ground.
Trajon Campbell led the running attack with 61 yards on 14 carries.
Elijah Gayheart followed with 50 yards on three carries.
Pikeville got the running attack going early and that opened up the passing game for Isaac McNamee. The sophomore signal caller finished the night 10 for 15 passing for 129 yards and a TD.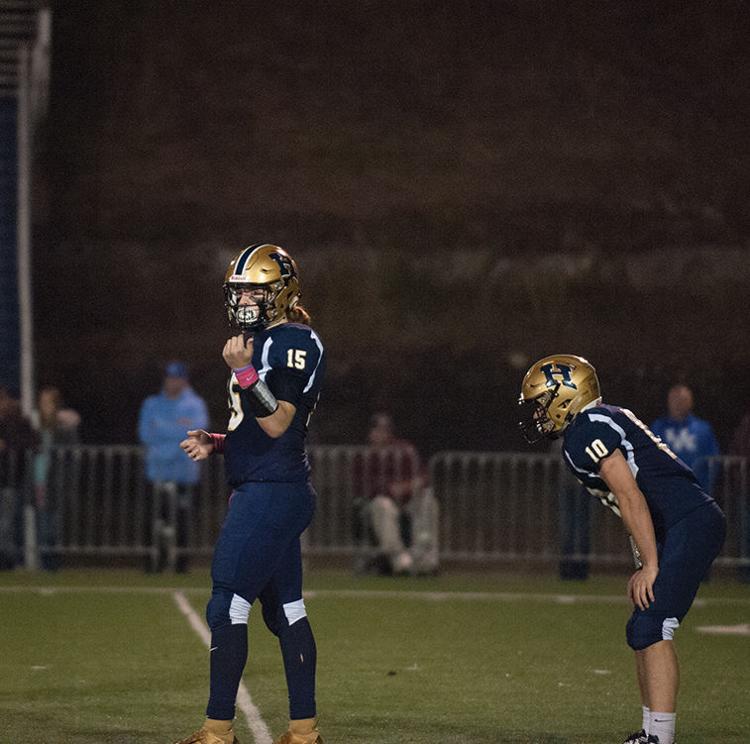 Seth Pugh led Pikeville's receivers with four catches for 56 yards. Harvard commit Jackson Hensley added two catches for 51 yards and a TD.
Raines led Pikeville's rushing attack with 66 yards and a TD on 13 carries. Freshman Carson Wright had 65 yards and a TD on four carries. Tinsley's TD run went for 55 yards. Collum added 44 yards and two TDs on four carries.
Kaden Caudill led Pikeville's defense with 12 total tackles and Matt Compton added 10.
Nick Miller and Brayden Thomas each had 10 total tackles to lead the way for the Bulldogs.
Hazard (5-3) is set to host Phelps at 7:30 p.m. Friday night.