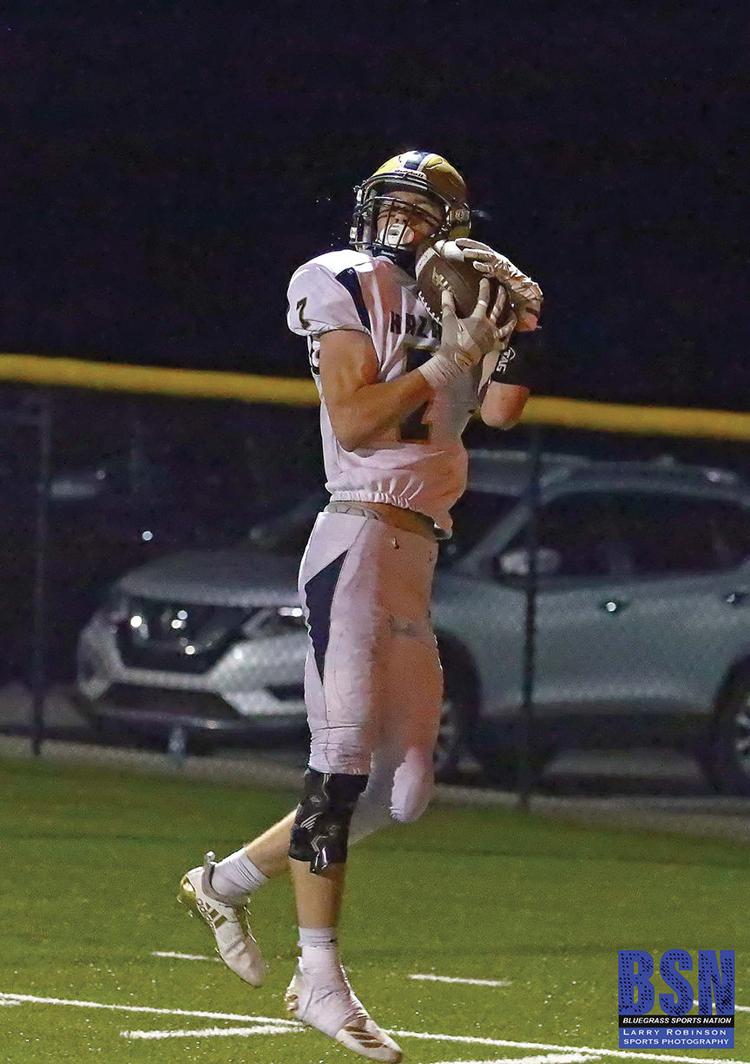 EASTERN — Winning on the road, Hazard pulled away to win 34-8 over Floyd Central in a high school football game on Friday night.
With the loss, Floyd Central dropped to 1-3.
Hazard improved to 2-1 with the win.
The Bulldogs notched a win over an opponent in Floyd County for the second straight week. Hazard defeated Prestonsburg 47-14 on September 6.
Hazard scored first and never trailed. The Bulldogs led 19-0 at halftime.
Garrett Miller led Hazard to its latest victory, completing 19 of 26 passes for 297 yards and two TDs. However, Miller threw two interceptions.
Andrew Ford and Reece Fletcher were on the receiving end of Miller's scoring passes. Ford led the Bulldogs in receiving, reeling in nine receptions for 135 yards and one TD. In all, Miller completed passes to six different receivers.
Trojan Campbell led Hazard's rushing attack, finishing with 101 yards and two TDs via 14 carries.
In addition to passing for two touchdowns and nearly 300 yards, Miller added a rushing TD for the Bulldogs.
Dominant Hazard led 34-0 before Floyd Central answered.
Fletcher continued to lead Hazard defensively, posting a game-high 11 tackles.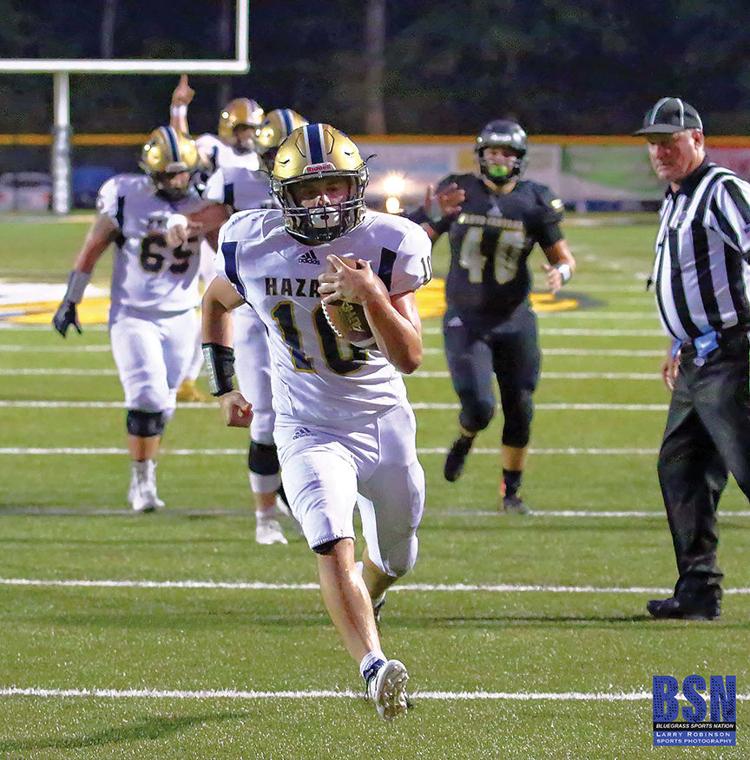 Floyd Central was limited offensively. Running back Dalton Boyd led the Jaguars, rushing 14 times for 91 yards and one TD.
Quarterback Brant Potter rushed 10 times for 59 yards as Floyd Central slipped back into the loss column.
Reaching the end zone on another occasion, Jordan Akers added a two-point conversion following Boyd's TD.
Gavin Martin and Brendan Evans combined to lead the Jaguars defensively. Martin recorded eight tackles while Evans registered two interceptions.
Floyd Central faltered after defeating Knott County Central 43-7 for its first win in Week 3.
Hazard is scheduled to visit Danville on Friday, Sept. 20.