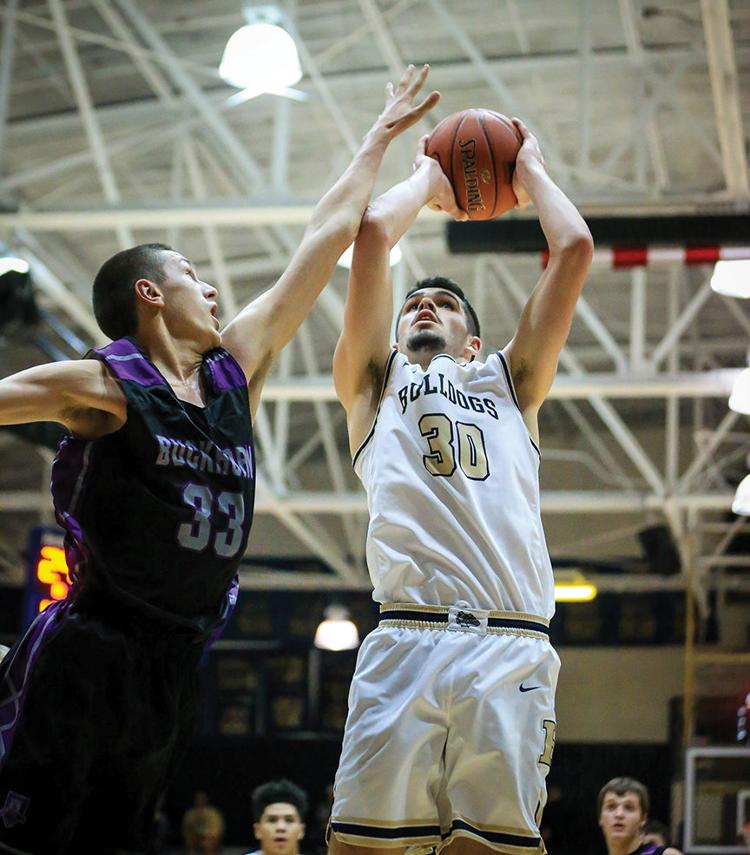 Hazard pulled away to win convincingly in a 54th District boys' basketball game on Friday night, beating visiting Buckhorn 76-50.
With the win, Hazard improved to 14-2 overall and 3-0 in the 54th District.
Buckhorn dropped to 6-11 overall and 0-1 in the district with the loss.
Hazard shot 58.2 percent (32 of 55) from the field. The Bulldogs were eight of 15 (53.3 percent) from three-point range. Buckhorn shot 42.9 percent from the field (15 for 35). The Wildcats were five of 13 from three-point range.
Hazard shot 57.1 percent (four of seven) from the free -throw line. Buckhorn knocked down 75 percent of its free throws (15 for 20).
Logan Hall led Hazard with a near-double-double, scoring 21 points and pulling down nine rebounds. Hall was 10-of-18 from the field. One of the top boys' basketball players in the 14th Region, Hall scored his 1,00th career point in the district matchup.
Accompanying Hall in double figures in scoring for the Bulldogs, Jacob Johnson added 17 points and Wade Pelfrey posted 14 points. Johnson was five of six from the field for the Bulldogs.
Bryce Watts (six points), Tyson Turner (five points), Jarrett Napier (five points), Andrew Ford (four points) and Chris Jones (four points) provided the Bulldogs' additional scoring in the winning effort.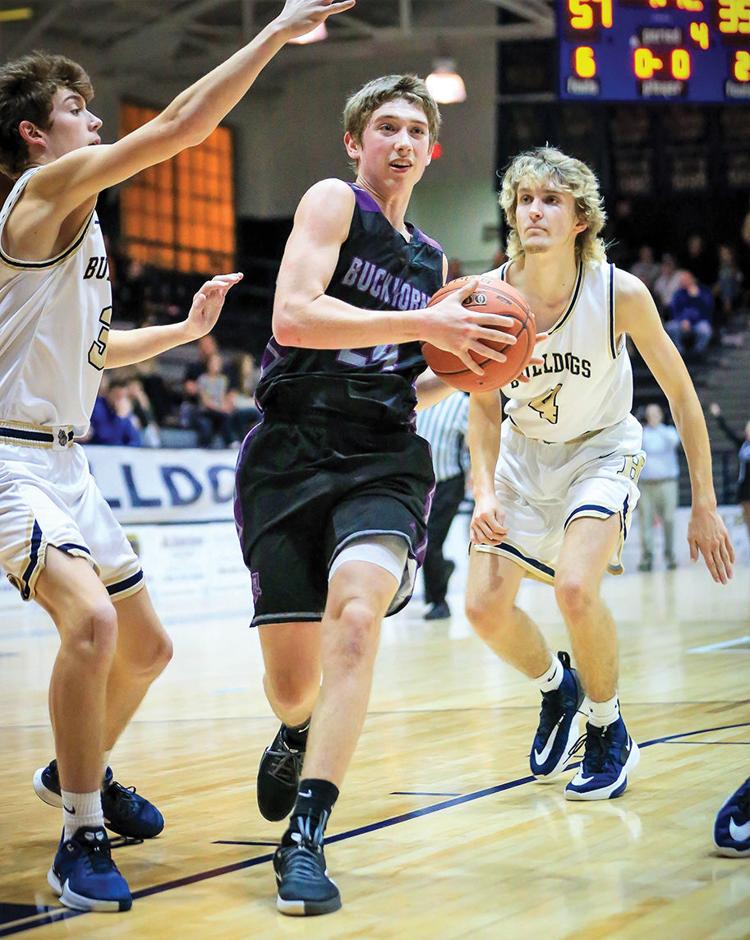 Kobe Bowling led the way for the Wildcats with a game-high 24 points and seven rebounds. Christian Collins followed with nine points. Hayden Neace added five points points. Jacob Blank and Dylan Knight each scored for. Colton Southwood and Evan France both added two points.
Hazard (14-2) is scheduled to take on Louisville Collegiate Thursday at 5:00 p.m. in the All "A" Classic state tournament at McBrayer Arena in Richmond. Louisville Collegiate enters with a 12-4 record. The winner will face the winner of the Paintsville/Harlan game Friday at 8:00 p.m.
Buckhorn (6-11) is scheduled to host Leslie County at 7:30 p.m. Saturday night.