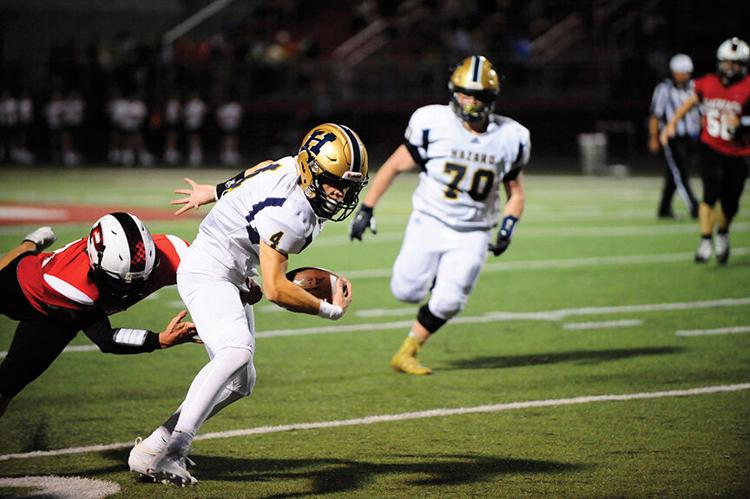 Former state champion Hazard is ranked third in the CalPreps.com Preseason Class A Rankings.
The Bulldogs are listed behind Paintsville (2) and reigning state champion Pikeville (1).
Hazard is ranked ahead of Kentucky Country Day (4), Crittenden County (5), Raceland (6), Louisville Holy Cross (7), Newport Central Catholic (8), Williamsburg (9), Bethlehem (10), Campbellsville (11), Eminence (12), Frankfort (13), Pineville (14), Lynn Camp (15), Ludlow (16), Berea (17), Bishop Brossart (18), Russellville (19), Nicholas County (20), Phelps (21), Dayton (22), Fulton County (23), Bellevue (24), Fairview (25), Harlan (26), Betsy Layne (27), Fort Knox (28), Sayre (29), Paris (30), Bracken County (31), Caverna (32), Jenkins (33) and Fulton City (34).
Dan Howard is preparing to guide Hazard in his first season as the Bulldogs' head coach. Prior to taking over the program, Howard was a longtime assistant coach for the Bulldogs.  
The Bulldogs ended the 2019 high school football season 7-5 following a loss to eventual state champion Pikeville in the second round of the Class A State Playoffs. Hazard defeated Phelps in the opening round of the postseason in 2019.
The Bulldogs managed to outscore opponents 265-229 during the 2019 season.