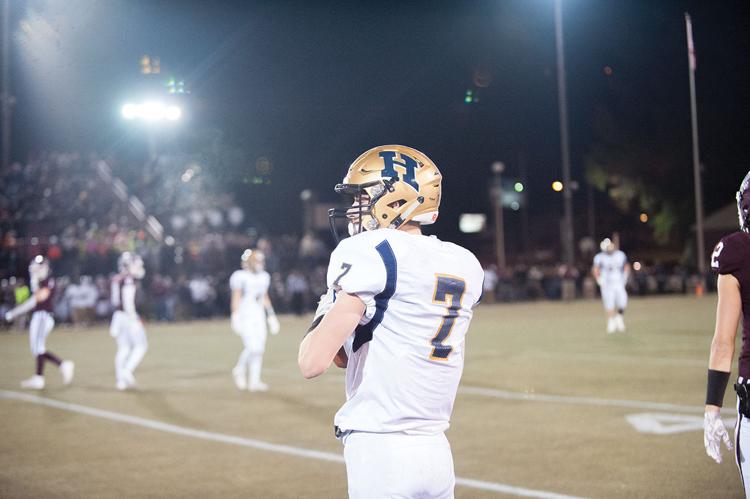 Pikeville rolled past Hazard in the regular season.
Friday night was playoff football.
Hazard put up a fight for a half, but the Panthers took over in the second half of play to pick up a 45-12 win over the Bulldogs.
With the win, the Panthers advance to the Class A Region championship round next week against Nicholas County.
Pikeville got off to a 7-0 lead after Jon Collum scored on a three-yard TD run on the Panthers' first drive of the game.
Hazard got on the board as the Bulldogs' Tyson Turner recovered a fumble and returned it 35 yards for a TD with 11:26 left in the first half.
Pikeville answered as Isaac McNamee found Jackson Hensley on a 21-yard TD pass with 5:09 left in the first half.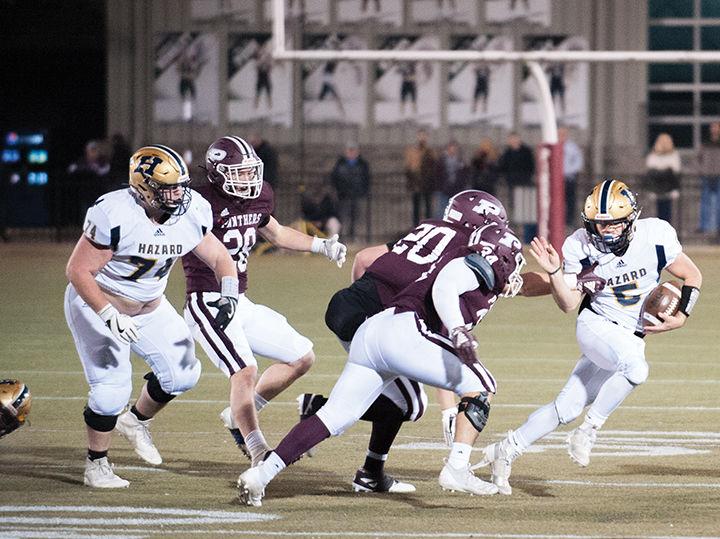 Hazard tried to answer at the end of the half, but Seth Pugh came up with an interception. The Panthers held a 14-6 lead at the half.
Pikeville got going in the third as McNamee found Zac Lockhart for a 38-yard TD to push the lead to 21-6with 4:24 left in the third.
Pikeville's Cody Raines followed with a punt return for a TD after that.
Tanner Hamilton added a field goal late and Carson Wright scored a late TD for the Panthers.
Garrett Miller threw a late TD pass to Jondon Olinger as well.
Starting quarterback Nick Miller led the Bulldog offense. he was three for 10 passing for 30 yards, but he did throw two interceptions. He also rushed for a team-high 64 yards on 15 carries.
Garrett Miller threw a 27-yard TD to Olinger.
Reece Fletcher added 42 yards rushing on 10 carries. Mason Collins rushed for 37 yards on eight carries. Trajon Campbell added 12 yards on five carries.
Andrew Ford hauled in a catch for 15 yards. Fletcher added a 10-yard reception as well.
Campbell Davis had four catches for five yards.
Pikeville was led by McNamee. McNamee was seven for 15 passing for 117 yards and two TDs with an interception.
Hensley led the receivers with four catches for 71 yards and a TD.
Raines added 86 yards on 17 carries. Wright rushed for 44 yards and a TD. Hensley added 26 yards on three carries. Collum rushed for 13 yards and a TD on four carries.
Fletcher and Zane Deaton led the Bulldogs with seven tackles each. Tyson Turner added six tackles.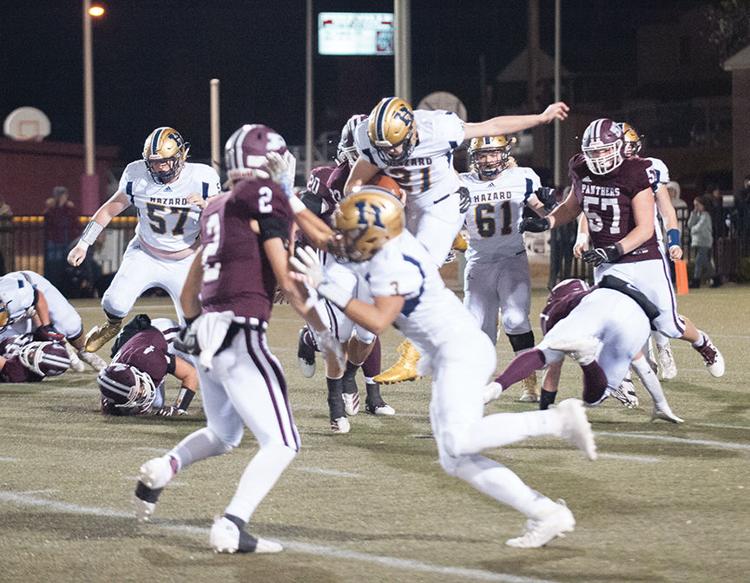 Ford came up with an interception right before halftime for the Bulldogs.
Hazard finished the regular season with a 7-5 record.