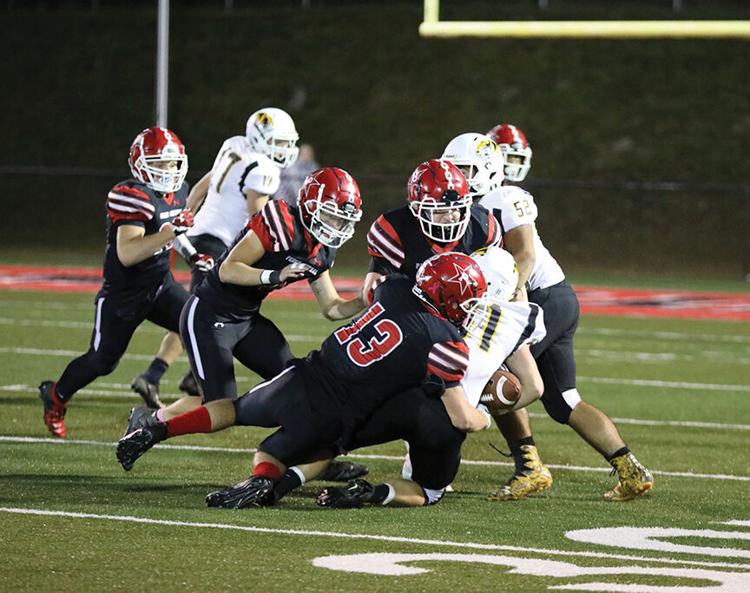 Perry Central is ranked 35th in the CalPreps.com Preseason Class 4A Rankings.
The Commodores are ranked ahead of Marion County (36), Hopkins County Central (37) and Warren Central (38).
Perry Central is listed behind Valley (34), Calloway County (33), Boyd County (32), Harrison County (31), Russell County (30), North Oldham (29), Warren East (28), Lincoln County (27), Rowan County (26), Moore (25), Spencer County (24), John Hardin (23), Allen County-Scottsville (22), Waggener (21), Clay County (20), Bourbon County (19), Letcher County Central (18), Holmes (17), Covington Scott (16), Anderson County (15), Franklin-Simpson (14), Shelby County (13), Logan County (12), Knox Central (11), Corbin (10, Harlan County (9), Hopkinsville (8), Madisonville-North Hopkins (7), Franklin County (6), Wayne County (5), Lexington Catholic (4), Central (3), Boyle County (2) and reigning champion Johnson Central (1).
Mark Dixon is preparing to guide Perry Central in his first season as the Commodores' head coach. Dixon made the move to Perry Central from crosstown rival Hazard.
Perry Central concluded the 2019 high school football season 1-9, missing out on advancing to the Class 4A State Playoffs. During the 2019 season, opponents outscored the Commodores 378-188. Perry Central defeated Lee (Va.) 41-20 for its lone win in 2019. The Commodores dropped games to Leslie County, Whitley County, Pike County Central, North Laurel, Letcher Central, Johnson Central, Clay County, Harlan County and Williamsburg during the 2019 season. However, Perry Central compiled an 8-3 record after advancing to the Class 5A State Playoffs in 2018.