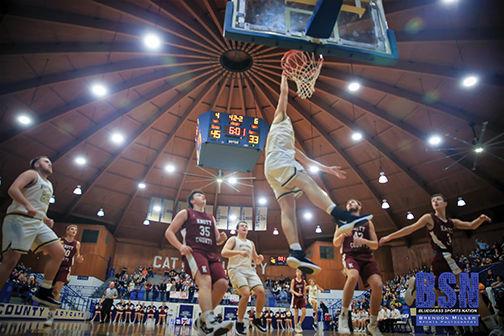 Prevailing on a neutral floor, Hazard pulled away to defeat longtime rival Knott Central 62-54 in the 14th Region All "A" Classic title game at Breathitt County High School on Sunday.
Hazard followed the 14th Region championship win with a 57-55 win over Perry Central Tuesday night.
The Bulldogs knocked off Wolfe County to open the 14th Region All "A" Classic. Hazard followed with a 49-42 win over Cordia to advance to the 14th Region championship against Knott Central.
With the wins, Hazard improved to 13-2 and advances to the All 'A' Classic statewide tournament.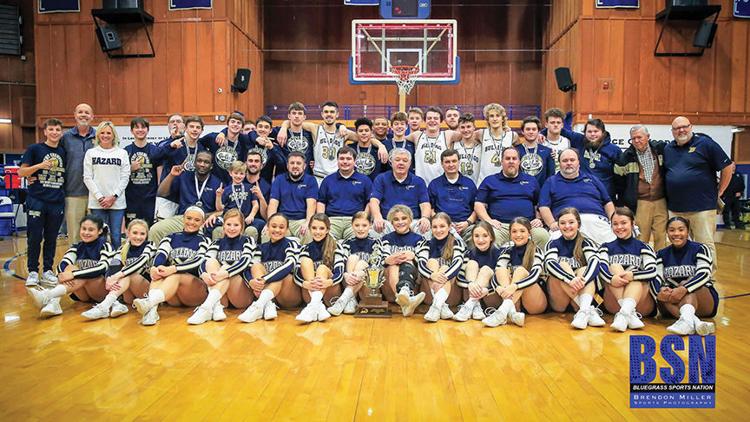 The Bulldogs just wouldn't be stopped in the 14th Region All "A" Classic championship game.
Knott Central dropped to 12-4 with the loss.
Hazard shot 52.6 percent (20 of 38) from the field in the winning effort. The Bulldogs were six of 13 (46.2 percent) from three-point range.
Hazard shot 72.7 percent (16 of 22) from the free-throw line.
Wade Pelfrey scored 17 points to lead Hazard to the championship-clinching victory. Pelfrey was six for seven from the free-throw line.
Finishing directly behind Pelfrey in scoring for the Bulldogs, Jacob Johnson netted 16 points. Johnson was five for six from the free-throw line.
Accompanying Pelfrey and Johnson in double figures for Hazard, Logan Hall added 12 points. Hall was five of 10 from the field.
Reece Fletcher flirted with a double-double and was key in Hazard's win, adding eight points and 10 rebounds for the Bulldogs.
Rounding out the Hazard's individual scoring, Jarrett Napier and Tyson Turner chipped in seven points and two points, respectively.
Hazard is scheduled to host Knott Central for a late-season matchup on February 4.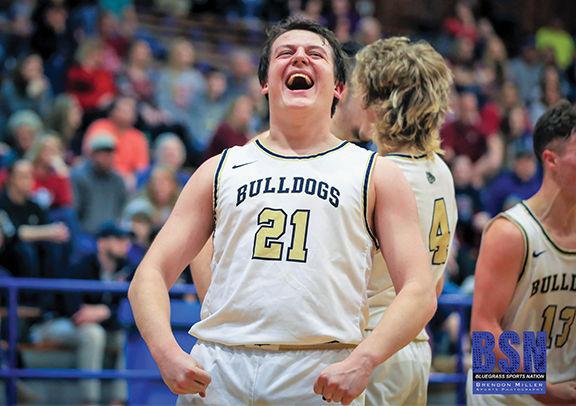 The Bulldogs kept their momentum going just edging rival Perry Central Tuesday night.
Wade Pelfrey led the way for the Bulldogs with 18 points. Reece Fletcher followed with 12 points and five rebounds. Jacob Johnson added eight points and Jarrett Napier scored seven. Logan Hall scored six points and grabbed a team-high eight rebounds. Tyson Turner scored four points and Noah Neace added two points in the win.
The Bulldogs shot 56 percent from the field (21 for 37). Hazard also went five for 12 from three-point range. Perry Central shot 50 percent from the field (19 for 38) and was six for 13 from three-point range.
The Bulldogs pulled down 21 rebounds, while the Commodores only pulled down 16 boards.
DAndre Reed led the way for Perry Central with a team-high 14 points. Dylan Cornett followed with 12 points. Rydge Beverly and Cameron Fugate each scored eight points in the loss. Dawson Duff followed with seven. Lanse McKenzie added seven and Dylan Brock added two.
With the loss, the Commodores have dropped four games in a row.
Hazard (13-2) is scheduled to host Buckhorn Friday night at 7:30 p.m. in 54th District action. The Bulldogs are scheduled to take on the Region 5 champions in the All "A" Classic state tournament next Thursday at 5:00 p.m.
Perry Central (4-13) is scheduled to visit Leslie County at 7:30 p.m. Thursday night.