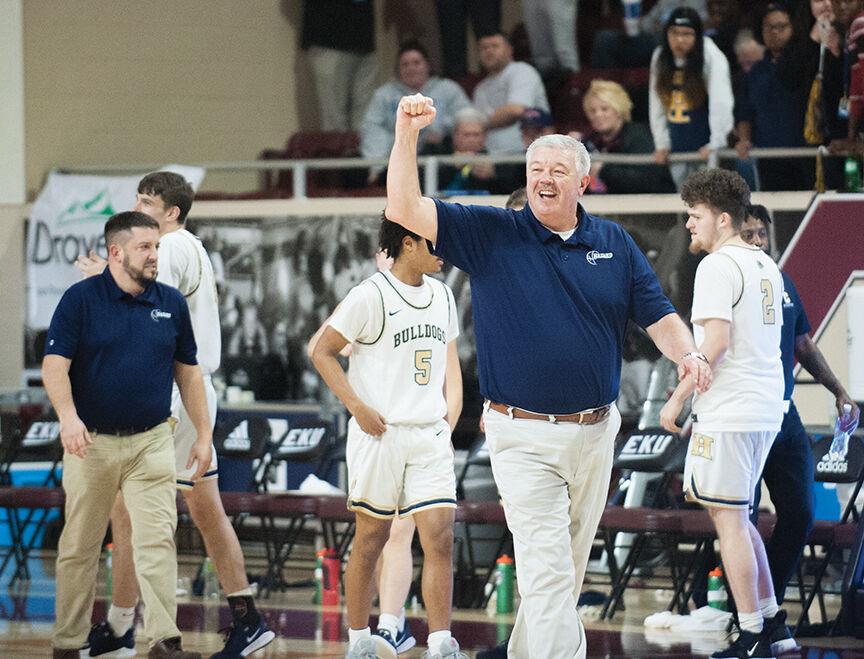 Hazard Coach Al Holland became just the 12th boys' basketball coach in the state's history to reach 700 career wins.
Holland picked up win No. 700 last week against Leslie County. The Bulldogs knocked off the Eagles 69-51.
Holland followed with win No. 701 against Lee County.
Holland is one of four active coaches in the state with 650 or more wins.
The KHSAA website had Holland listed at No. 13 in the state's all-time wins leaders amongst coaches in the state's history.
The KHSAA website also had Holland listed as coaching for 31 years prior to this season and with a record of 669-398.
This season he has led the Bulldogs to a 12-2 record which would put him at 681-400.
Holland probably has some missing records somewhere amongst the official KHSAA entry.
Hazard High School announced his 700th career win last week after beating Leslie County.
The KHSAA wesbsite has Holland coaching at Dice Combs, M.C. Napier, Perry Central and Hazard throughout his career.
Holland won 14th Region titles with M.C. Napier, Perry Central and Hazard. He has caputured 10 14th Region championships in total.
He won back-to-back region championships at M.C. Napier in the school's final two seasons in 1995 and 1996. He led Perry Central to five region championships in 1998, 2000, 2001, 2004 and 2005. He led Hazard to three 14th Region titles in 2008, 2009 and 2020.
The Bulldogs were scheduled to open the 14th Region All "A" Classic last night at home against Breathitt County.