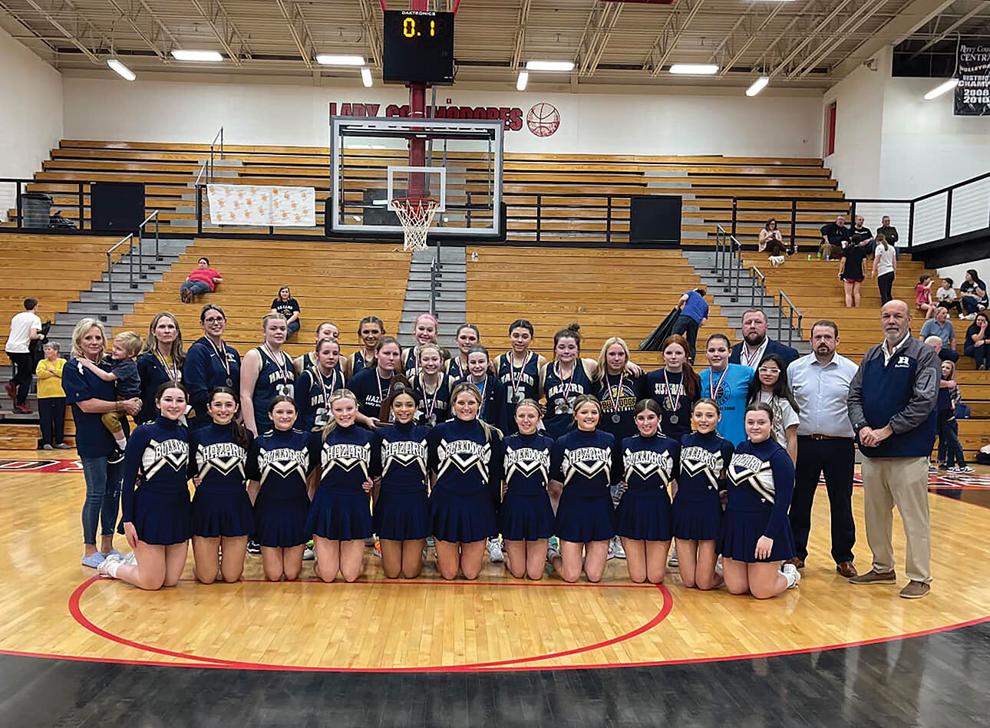 HAZARD — Hazard fell behind and couldn't battle back as Leslie County pulled away to win 73-50 in the 54th District Girls' Basketball Tournament championship game at Perry County Central's John C. Combs Arena on Thursday, Feb. 23.
Leslie County shot 47 percent (31-of-66) from the field. The Lady Eagles made four of 20 three-point field goal attempts.
Leslie County shot 77.8 percent (seven-of-nine) from the free throw line.
Thriving inside, Leslie County outrebounded Hazard 37-18.
Courtney Hoskins scored a game-high 31 points to lead Leslie County to the win. Hoskins connected on 11 of 14 shots from inside the arc.
Delivering a double-double for Leslie County, Emma Napier scored 15 points and claimed 15 rebounds.
Accompanying two of her teammates in double figures, Eden Melton netted 10 points for the Lady Eagles.
The additional scorers for Leslie County in the district championship game were Bylee Davidson (eight points), Iris Napier (seven points) and Ava Napier (two points).
Hazard shot 35.7 percent (20 of 56) from the field. The Lady Bulldogs made four of 20 three-point field goal attempts.
Hazard shot 54.5 percent (six-of-11) from the free-throw line.
Abby Maggard scored 22 points to lead the Lady Bulldogs. Maggard was the only Hazard player to reach double figures in scoring.
Maddi Frohnapfel narrowly missed double figures for Hazard, netting nine points.
Behind Frohnapfel, Hannah Caudill added eight points the Lady Bulldogs.
Hazard received scoring from seven different players, including Laura Everidge (four points), Maggie Combs (three points), Brooklyn Cornett (three points) and Shelby Lewis (one point).
Caudill paced Hazard inside, securing 10 rebounds.
Both Leslie County (21-8) and Hazard (16-14) advanced to the 14th Region Girls' Basketball Tournament.