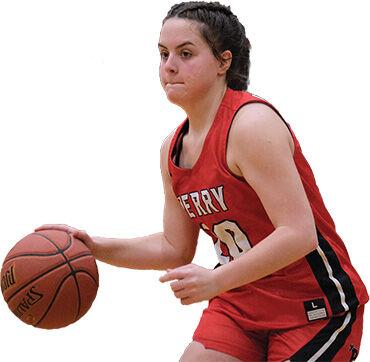 Perry Central and Hazard met for the first time Tuesday night.
The Lady Commodores picked up an 85-71 win over the Lady Bulldogs.
Perry Central improved its record to 16-8 on the season with the win.
Perry Central's Emmalee Neace had a game.
Neace exploded with a 35-point performance. She finished the night nine for 15 from the field. She knocked down two of three threes on the night and was 15 for 19 at the free-throw line.
Kyra McAlarnis just missed a double-double. She finished the game with 16 points and nine rebounds. Taylor Couch added 14 points. Kendra Lawson and Madison Williams each scored seven points.
Shyanne Couch added four points and Jacklynn Amis scored two.
Perry Central finished 29 for 58 from the field (50 percent). The Lady Commodores were eight for 22 from three-point range (36.4 percent). Perry Central was 19 for 27 from the free-throw line (70.4 percent).
Hazard didn't have any stats listed from the game on the KHSAA website at the time of publication.
The 54th District held the blind draw for the tournament earlier this week. Perry Central will host the 54th District Tournament this season.
Perry Central and Hazard will face off in the first round of the 54th District Tournament. The Lady Commodores and Lady Bulldogs will face off at 7:45 p.m. Monday, February 20.
Leslie County and Buckhorn will play at 6:00 p.m. Monday, February 20 in the other first round game.
The winners of the first round games will advance to the 54th District championship at 7:00 p.m. Thursday, February 23. The winners also advance to the 14th Region Tournament.