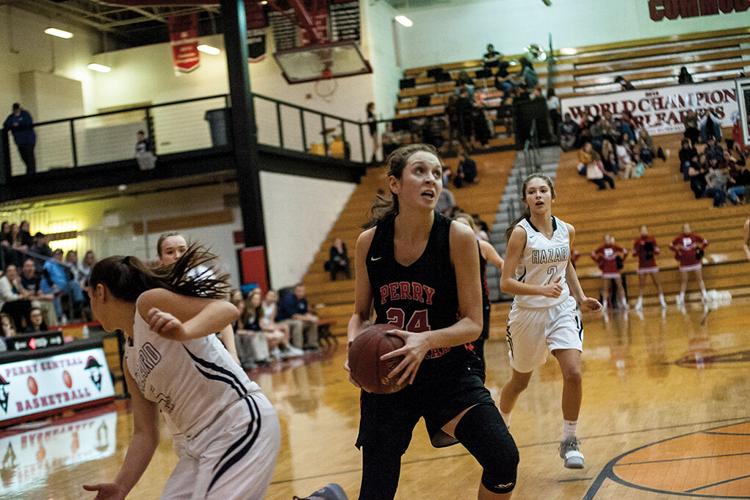 Perry Central senior Chelsey Napier has committed to the University of the Cumberlands women's basketball program.
Napier was among the leaders for Perry Central as a junior during the 2019/2020 girls' high school basketball season, averaging 9.9 points and 5.3 rebounds per game. The productive Napier ranked second in both scoring and rebounding for the Lady Commodores in her junior campaign. Napier netted 228 points and pulled down 121 rebounds for the Lady Commodores as a junior.
Cumberlands competes in the Mid-South Conference. Along with Cumberlands, Pikeville, Campbellsville, Shawnee State, Lindsey Wilson, Thomas Moore, Georgetown, Life and Cumberland (Tenn.) compete in the Mid-South Conference, one of the NAIA's top women's basketball leagues.
Cumberlands ended the 2019/2020 women's college basketball season 19-12 overall. The Patriots compiled a 6-10 record in the Mid-South Conference the 2019-20 hoops season.